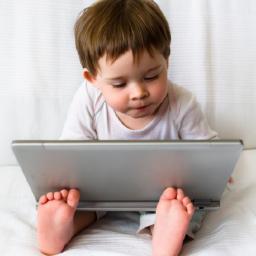 Something that sucks about the US legal system: sometimes it doesn't matter who is right and who is wrong. It matters who is funded and who is not. I hope that's not how the feud between The Honest Toddler (which is a hilarious and independent mom blog) and The Honest Company (which is backed by celebrity Jessica Alba and the guy behind LegalZoom) ends up. Read about it at the aptly named blog: People I Want to Punch in the Throat, but here's the gist:
The Honest Company appears to think that any company with the word "Honest" in the title infringes on their trademark. (Except for Honest Tea, of course, because that's owned by Coca-Cola and The Honest Company only picks on companies smaller than itself.)
So far Honest Toddler has refused to give in, and I hope she never does and that she ends up kicking ass.