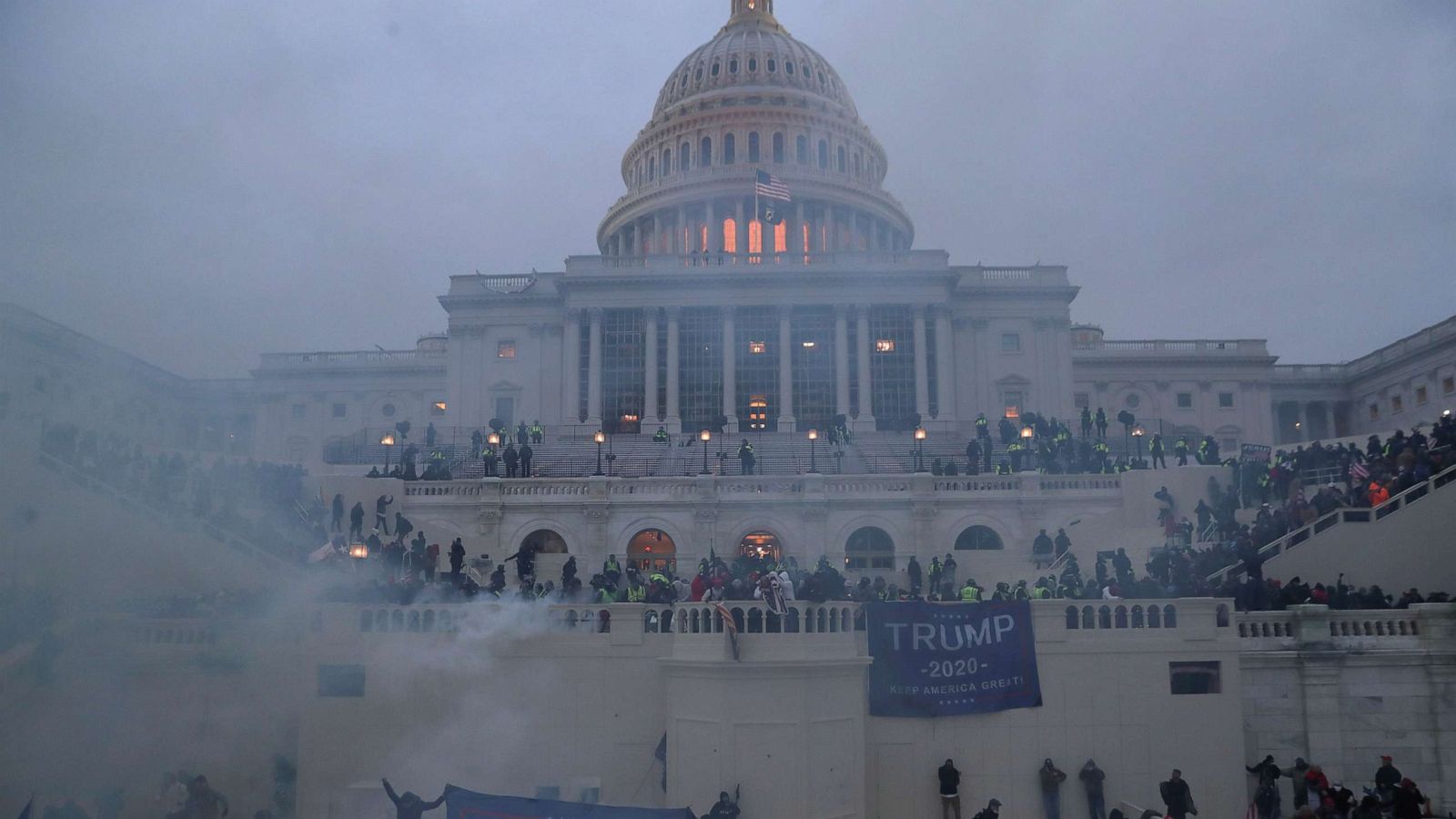 Yesterday I retweeted Ross Douthat:
This morning I read a piece from Damon Linker that I felt could use a little boost from Douthat's perspective. In the bloody power of symbolic gestures, Damon lays blame for breaching the capitol on the extreme right-wing media and the politicians who have tried to cash in on it.
The Republican Party and its media allies have created this monster for the sake of personal advantage and without the slightest shred of regard for its consequences on the country's capacity for self-government. The monster is a faction of Republican voters who are increasingly incapable of participating in democratic politics and who long for a form of tyrannical rule.
Damon is not wrong. Just yesterday, Rush Limbaugh said:
There's a lot of people calling for the end of violence. There's a lot of conservatives, social media, who say that any violence or aggression at all is unacceptable, regardless of the circumstances. I'm glad Sam Adams, Thomas Paine, the actual Tea Party guys, the men at Lexington and Concord didn't feel that way.
Or did he? I used to listen to Rush Limbaugh pretty consistently from 2006ish to 2008ish. It was a deliberate choice to expose myself to different viewpoints. One of the things I quickly learned is that a lot of the mainstream media attacks on Limbaugh (e.g. NPR) were dishonest. A common approach was to take something he said in an obviously joking way and report it as serious. At the time, I was listening to most of his 3-hour show (at work), so when the latest brouhaha erupted, it would be about a segment I'd heard first hand. I don't trust establishment media to be honest about conservatives.
On the other hand, plenty of what Rush said disgusted me on its own merits. I remember during the fractious 2016 Republican primary season (I listened again during that period to see what conservative radio was up to), he adroitly refused to back any candidate while giving the impression of being on everyone's side. It struck me as profoundly cowardly. Rush claimed to care so much about conservative principles and to be so influential, but clearly he was afraid to back a losing horse. Someone really committed to the county and their ideals uses their influence as wisely as they can, they don't pose as influential while just waiting to see who the winner is so that they can ride their coattails.
But I digress.
Damon Linker is right, but his viewpoint is incomplete, as I said on Twitter:
The important thing to keep in mind about the left-right conflict in the public square is that it's dramatically asymmetrical. The left owns all the high ground: the universities, the publishing houses, Hollywood, all the major journalist outputs. They have the entrenched power, which gives them more to lose and also more options to choose from, and the result is a careful, low-grade, but brutally relentless prosecution.
The right is at the margin. They have very little to lose and much less traditional power to call on, and so their tactics are far more radical and risky.
To an outside observer, this makes the right much easier to depict as the bad guy, but really the dynamic has nothing to do with ideology and everything to do with the asymmetric nature of the conflict. Just look at any asymmetric military conflict, like Vietnam or Afghanistan or Iraq. The American military is overwhelmingly superior and so engages in (relatively) careful operations that emphasize numbers and technical superiority. Because they have lots to lose and lots to work with.
The insurgents adopt much more extreme tactics, from suicide bombing to blue-on-green assassinations, because they have little to lose and little to work with.
Another stark example is the Israeli-Palestinian conflict, where–again–Israel is the cautious incumbent and the Palestinians are the reckless insurgents.
My point isn't to excuse either side in any way. It's merely to highlight that the nature of asymmetrical conflict brings about characteristically divergent tactics and approaches. The traditionally powerful side tends to behave conservatively, whether it's the New York Times or Israel. The traditionally weaker side tends to behave more radically, whether it's Rush Limbaugh or Hamas.
Some readers might be outraged that I'm excusing Hamas's tactics or downplaying Israel's atrocities, but that's exactly what I want to highlight. I'm not taking a position on these issues. That's not the topic for today. But I want people to realize that when they like the dominant power (e.g. the New York Times) they interpret their conservatism as mature, respectable, etc. But when they don't like the dominant power (e.g. someone who opposes Israel) they will emphasize that even relatively moderate tactics (bulldozing houses vs. suicide bombers) are horrific in their aggregate output and will thereby interpret the same conservative tendency as oppression and exploitation.
We have the same double-standard for the weaker side, either lauding the audacity, bravery, and sacrifice of radicalism or condemning the brutality, savagery, and dishonorable nature of the same tendency.
Once you realize that the strong side is conservative and the weak side is radical and also realize that there are ways to interpret each of those positively and negatives–and only once you have these two realizations–you can be read to start thinking about the split between mainstream media (leftwing) and alternative media (rightwing) in America.
As long as the American left dominates our cultural institutions and as long as the American right is willing to burn those institutions down rather than lose them, there is no point assigning blame because the doom spiral will destroy us all.
The only way out is to re-establish norms of tolerance and diversity in the public sphere. I'm not calling for some kind of affirmative action for conservatives. There's no such thing as objectivity, and so that is impossible to really implement and easy to game and manipulate. For the foreseeable future, the left will be the incumbent, dominant power in all the former institutions. But they need to be more willing to tolerate differences and refrain from exiling conservatives from their public sphere. They need to exercise restraint.
The right has the same obligation: exercising restraint in order to avoid the temptation to act like irresponsible radical and burn our institutions down.
Three final thoughts.
First, there is no policy that will solve our problems. We can't fix this with laws or procedures. This is a change in how Americans relate to each other across perceived political differences.
Second, it might actually be more effective to depoliticize instead of diversify. In other words, making space for left and right viewpoints is important, but also very hard. It can be easier to just not see everything as political.
Third, I am addressing our cultural institutions. In terms of political institutions, the situation is somewhat reversed. Generally speaking, the conservatives have been the dominant players in recent years, especially when you consider state-level governments as well as the Presidency, and it's Democrats who have been frustrated by their lack of access to formal power. I'm acknowledging this, but not addressing it for the simple reason that I feel more competent to weigh in on public culture than on formal politics.