I'm Nathaniel Givens, and Difficult Run started out as my personal blog in November 2012. In August 2013, I turned it into a group blog by adding a bunch of my talented friends as fellow editors. (You can see the current roster here.) When I started DR, I was working a job in the DC area that had me away from my family Sunday through Friday. It was a tough, lonely period but I wanted to make the most of time I had away from my kids so I started the blog and took the name from a signpost I passed on my run (or bike ride) to and from work.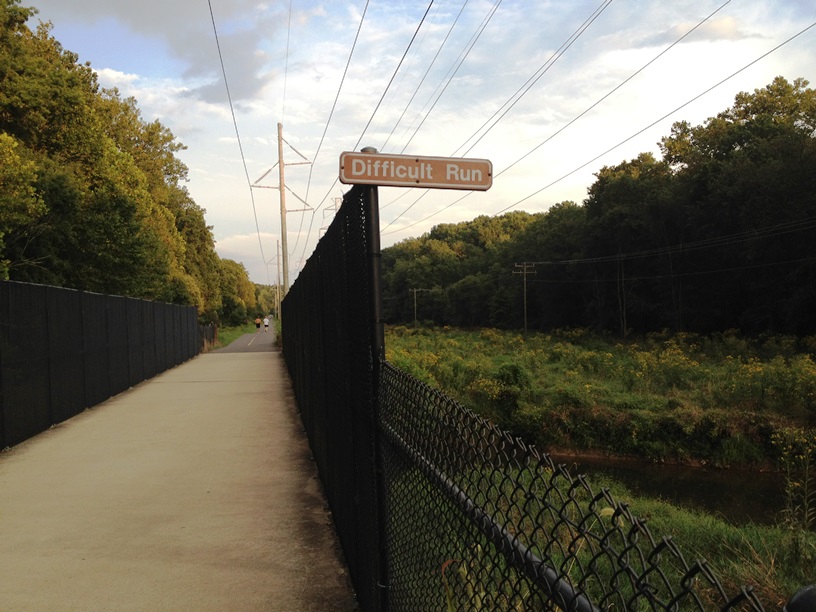 It turns out that Difficult Run is just the name of the little stream that runs under the bridge in the photo, but I liked the idea of putting a positive spin on adversity. After all: if a workout isn't difficult then you're not accomplishing anything.
DR had about 57,000 visitors in its first complete year of existence (2013) and then another 50,000 visitors in the first two months of 2014. So far,the top 5 most-visited stories are:
Currently, we post short new pieces on a daily basis. These usually link to content elsewhere along with some new commentary. We also post longer, original features on a weekly basis. You can follow DR via email, via RSS, or on Facebook.
By the way, if you're curious about the tagline for the website, we pick them from song lyrics more or less at random and change it up every now and then. Here's a post that keeps track of all the past taglines, and where they come from.
(Last updated: March 12, 2014)