I've been saving this adorable BuzzFeed Politics article since I saw it a couple of weeks ago: Mitt Romney Has The Same Problems We All Have Flying Coach. It made me miss Mitt–by which I mean, miss what might have been–almost as much as the documentary Mitt.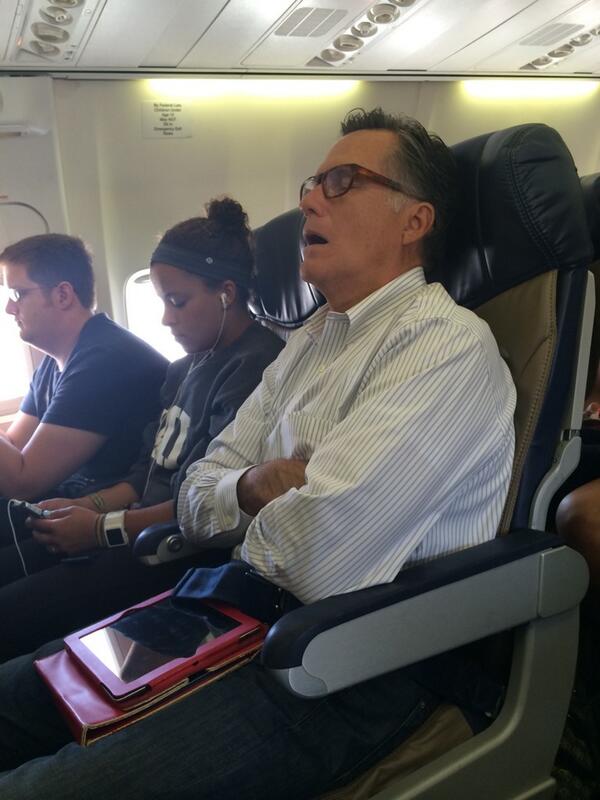 Then today I saw this article in The Week: Americans really wish they had elected Mitt Romney instead of Obama.
Americans are so down on President Obama at the moment that, if they could do the 2012 election all over again, they'd overwhelmingly back the former Massachusetts governor's bid. That's just one finding in a brutal CNN poll, released Sunday, which shows Romney topping Obama in a re-election rematch by a whopping nine-point margin, 53 percent to 44 percent. That's an even larger spread than CNN found in November, when a survey had Romney winning a redo 49 percent to 45 percent.
Yes, as the article says, you should take the polls "with a grain of salt," but at the same time the list of things Romney was right about is both extensive and depressing.
Well, we'll never know what could have been. But hey, maybe in 2016 we'll get a chance at the next best thing. It's not likely–and I'm not sure it's politically wise–but I'm still hoping.