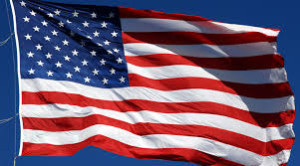 Being pregnant 100 years ago was almost as dangerous as having breast cancer is today.
So states an article over at The Motley Fool. The author goes on to list 50 reasons why we are living in the greatest period in American history. Below were some of my favorites:
U.S. life expectancy at birth was 39 years in 1800, 49 years in 1900, 68 years in 1950, and 79 years today. The average newborn today can expect to live an entire generation longer than his great-grandparents could.
A flu pandemic in 1918 infected 500 million people and killed as many as 100 million. In his book The Great Influenza, John Barry describes the illness as if "someone were hammering a wedge into your skull just behind the eyes, and body aches so intense they felt like bones breaking." Today, you can go to Safeway and get a flu shot. It costs 15 bucks. You might feel a little poke.
The average American now retires at age 62. One hundred years ago, the average American died at age 51. Enjoy your golden years — your ancestors didn't get any of them.
In his 1770s book The Wealth of Nations, Adam Smith wrote: "It is not uncommon in the highlands of Scotland for a mother who has borne 20 children not to have 2 alive." Infant mortality in America has dropped from 58 per 1,000 births in 1933 to less than six per 1,000 births in 2010, according to the World Health Organization. There are about 11,000 births in America each day, so this improvement means more than 200,000 infants now survive each year who wouldn't have 80 years ago. That's like adding a city the size of Boise, Idaho, every year.
Two percent of American homes had electricity in 1900. J.P Morgan (the man) was one of the first to install electricity in his home, and it required a private power plant on his property. Even by 1950, close to 30% of American homes didn't have electricity. It wasn't until the 1970s that virtually all homes were powered. Adjusted for wage growth, electricity cost more than 10 times as much in 1900 as it does today, according to professor Julian Simon.
According to the Federal Reserve, the number of lifetime years spent in leisure — retirement plus time off during your working years — rose from 11 years in 1870 to 35 years by 1990. Given the rise in life expectancy, it's probably close to 40 years today. Which is amazing: The average American spends nearly half his life in leisure. If you had told this to the average American 100 years ago, that person would have considered you wealthy beyond imagination.
You need an annual income of $34,000 a year to be in the richest 1% of the world, according to World Bank economist Branko Milanovic's 2010 book The Haves and the Have-Nots. To be in the top half of the globe you need to earn just $1,225 a year. For the top 20%, it's $5,000 per year. Enter the top 10% with $12,000 a year. To be included in the top 0.1% requires an annual income of $70,000. America's poorest are some of the world's richest.
In 1900, 44% of all American jobs were in farming. Today, around 2% are. We've become so efficient at the basic need of feeding ourselves that nearly half the population can now work on other stuff.
And much, much more. Check it out.