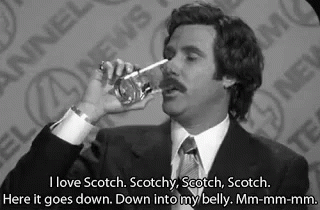 From Newsweek:
Alcohol is killing more adults in the U.S. than the opioid epidemic according to the Institute for Health Metrics and Evaluation at the University of Washington. The opioid epidemic kills an average of 72,000 people per year, while alcohol kills 88,000. In those 88,000 deaths are 2.5 million years of potential life lost, according to the Center for Disease Control and Prevention.

The surge of alcohol related deaths is new. In ten years, the number of deaths by alcohol have increased 35 percent according the new report shared by USA Today on Friday. The statistics are based on findings from 2007 to 2017.

Most affected by the rising alcohol epidemic are young women. Among women, deaths rose 67 percent, while for men, the percentage rose only 27 percent.
The article concludes with a quotation from psychologist Benjamin Miller: "Culturally, we've made it acceptable to drink but not to go out and shoot up heroin. A lot of people will read this and say 'What's the problem?'"
I wonder when we'll start caring about the mounting evidence.