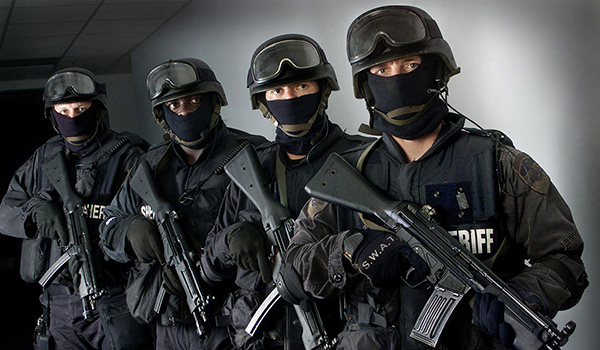 You might think that that's a sarcastic comment, but it's not. The increasing militarization of law enforcement agencies is totally unneccesary and deeply disturbing. Deroy Murdock explains why for the National Review in one of those rare pieces that I'd expect the Nation to also grudgingly agree with. There's a lot of scary and wrong in that article, but the worst is definitely the police murder of Jose Guerna in 2011:
Fearing that criminals were invading his home on May 5, 2011, Iraq veteran Jose Guerena, 26, hid his wife and son, age 4, in a closet. He grabbed his rifle and went to investigate. An Arizona SWAT posse seeking marijuana kicked down Guerena's front door, saw his rifle, and lethally pumped 71 bullets into him. Guerena did not fire a shot. Indeed, his rifle's safety mechanism remained engaged. The dead father and husband had no criminal record, and his home was devoid of contraband.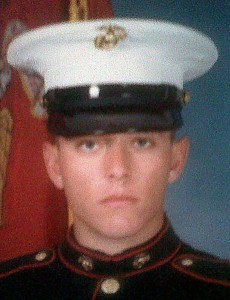 None of the officers involved in killing Guerena ever faced criminal charges. Some of Guerena's family members were later found to be guilty of drug trafficking, but Guerena himself has no criminal record, was never charged, and had no contraband of any kind in his home. All of this leads me to two thoughts:
Murdock doesn't fully diagnose the problem. It's not just about excess money. It's also about incentives: No government official wants to have to explain why cops got killed when a SWAT team was available. They get held responsible for that. They don't get held responsible for killing innocent people or shooting the family dog. (Which they do a lot, read the article.)
The fact that neither the Democrats or Republicans are willing to take a stand on this issue shows you how pathetic our current political parties are, and how divorced they are from common sense and basic principles.