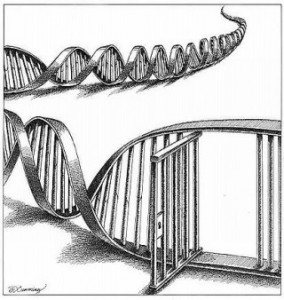 According to the Associated Press:
"A Kansas City man freed from prison three decades after being wrongfully convicted of rape considers Sharon Snyder his 'angel' for giving him a public document that showed him how to properly seek DNA tests. A Jackson County Circuit judge considers the 34-year court employee an insubordinate for offering legal advice and being too chatty about courthouse matters."
The timeline of events is as follows:
1984: Robert Nelson is convicted of rape, forcible sodomy, and first-degree robbery.
2009: Nelson seeks DNA testing that wasn't available during his original trial. Judge David Byrn denies the request.
August 2011: Nelson asks Byrn to reconsider; Byrn rejects Nelson's motion because it falls short of statute requirements.
October 2011: Sharon Snyder give's Nelson's sister a copy of a successful (public) motion for DNA testing filed in a different case.
February 2012: Nelson uses this document as a basis for his new motion for DNA testing.
August 2012: Byrn sustains the motion allowing for DNA testing.
June 2013: The Kansas City crime lab concludes Nelson is not the source of the DNA evidence; Nelson is freed. Five days later Snyder is suspended without pay for her involvement in the case.
June 27, 2013: Byrn fires Snyder, saying Snyder "violated several court rules by providing assistance to Nelson and talking about aspects of the case, even while under seal, to attorneys not involved in the matter."
Byrn, Nelson's attorney, and other court officials declined to comment on the story. Snyder, however, explained, "I lent an ear to his sister, and maybe I did wrong, but if it was my brother, I would go to every resource I could possibly find."
On the one hand, if court employees broke the rules every time they heard an emotionally compelling story, our system would not run smoothly at all. On the other hand, it seems like a failure of the system that an innocent prisoner did not otherwise have the resources (that is, did not have the knowledge or assistance) to make his case. What do you think? Should Snyder have done what she did?