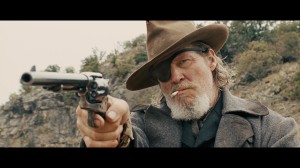 I haven't been linking my posts from The Slow Hunch much and with school beginning, it will be difficult to do longer, well-researched write-ups. My most recent post explains the brief hiatus and attempts to spin it into a personal development of "grit." Since posts will be rare in the next few weeks, readers will have time to catch up on the last few (I know that's been a high priority for them…). Without further ado:
"A Gritty Hiatus" is the one the described above and features some interesting links on MBAs, grit, willpower, and focus.
"'I Have Seen Hell…'" looks at the historical impact of the Christian worldview on human dignity and welfare and the power it can have for human well-being today.
"Engaging Heaven: Further Notes on 'The Upward Path'" is a follow-up to a two-part series at Worlds Without End (mentioned by Nathaniel both here at DR and at Times & Seasons) on worker engagement, positive psychology, and personal and organizational well-being.