There was an initial wave of angry condemnation when The Triple Package was first released, and my problem with that reactionary wave was just that: It was reactionary. It's been over a month since those first-pass criticisms were unleashed, and over at Slate Daria Roithmayr has had time to formulate a more nuanced and sophisticated response. Or, as turns out to be the case, not. Instead, her response shows the twin perils of (A) putting politics ahead of reality and (B) espousing historical theories without consulting Wikipedia first1.
According to Roithmayr, the real reason that different cultural groups perform differently is that they start out with unequal resources. Otherwise: we are all exactly the same. The problem is that Roithmayr pretends it's a conclusion of her research when quite obviously it is pure political dogma. She explains the success of each of the seven cultural groups identified by Chua in their turn. I'm not a historian, so I'm not qualified to analyze all of them, but in the case of her hypothesis about what makes Mormons successful, her explanation is so bad that you don't have to be. Even the most superficial familiarity with our history2 shows that she has no idea what she's writing about. Consider:
It's not just that Mormons have developed a "pioneer spirit" or that they believe that they can receive divine revelations, as Triple Package would have us believe. It's more that the first Mormons started with enough money to buy a great deal of land in Missouri and Illinois. They then migrated to Utah, where Brigham Young and his followers essentially stole land from the Shoshone and Ute tribes, refusing to pay what the tribes demanded, and petitioning for the government to remove them. Beyond thousands of acres of free land, early political control over Utah was helpful.
So here's the true story of Mormonism: a bunch of really wealthy families just decided to buy a bunch of land in New York, Ohio, Missouri, Illinois, and so forth. Why did they keep moving around and buying new land? Oh, you know, just because. They were fickle like that. Then they thought it would be fun to move to Utah because, you know, the land by the Great Salt Lake is legendary for being so fertile. That's what everyone says when they drive through Utah, right?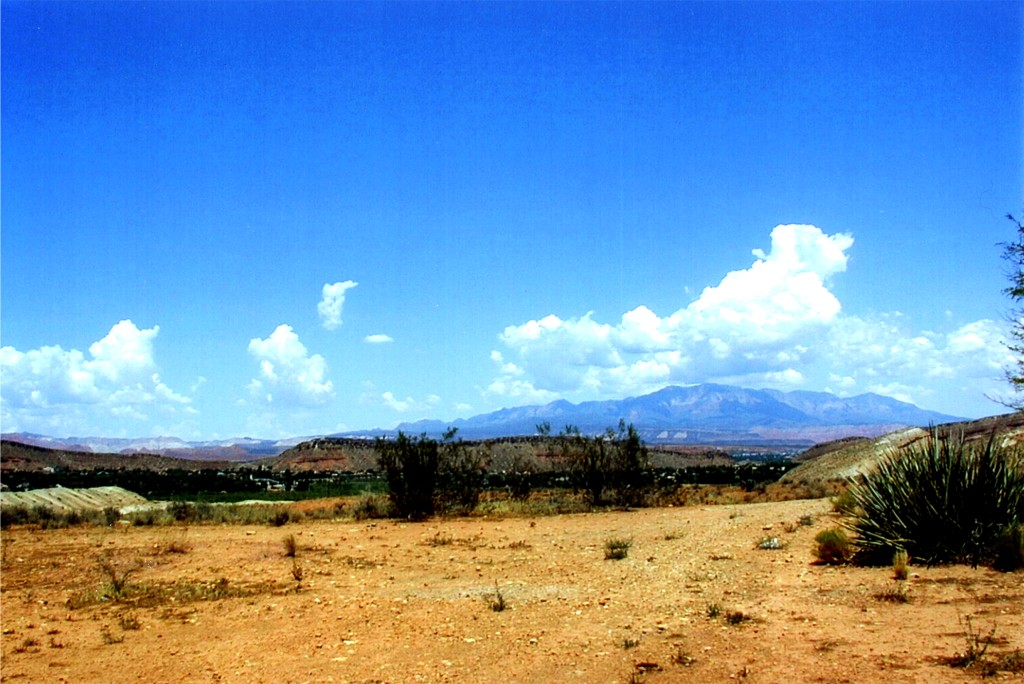 In case you can't detect all the sarcasm, the reality is that the Mormons were poor and marginalized from the start and that they moved from one state to the other at the point of a gun, suffering murders, rapes, and theft along the way. When they managed to build the city of Nauvoo up to one of the largest American cities at the time, well, that was about the time Joseph Smith was murdered and they were surrounded by thousands of armed men with, you know, cannons and then forced out of their homes without compensation in the middle of winter.3 The land they stole in Utah was only marginally fit for agriculture and the reason they were there in the first place was simply to get away from constant oppression, but that ended up not working so well when the United States sent the largest federal expeditionary force of its history (to that point) to subjugate those wacky religious nuts, resulting in the low-grade Utah War of 18574
Since Roithmayr says "For many groups, like Cubans and Mormons, the early wave was a select group endowed with some significant material or nonmaterial resources—wealth, education, or maybe a government resettlement package," and since Mormons were by and large quite poor5 the only reasonable conclusion is that she can't tell the difference between a resettlement package and an armed invasion.
She mentions Mormons one more time, writing:
The most recent (newly converted) Mormons hail from Africa and Latin America, and many of them have migrated to the U.S. The Church of Jesus Christ of Latter-day Saints has also begun outreach to U.S.-born blacks (African-Americans have only been allowed in the Mormon church priesthood since 1978). Black Mormon trajectories look nothing like the white Mormons at the center of The Triple Package's argument.
Keen observers might point out the obvious fact that "recent" converts are probably not the best indication of the long-run effects of a culture.
Again: I'm still skeptical of Chua's points. I haven't read the book and I don't subscribe to the thesis. I'm also not nearly as familiar with the history of the other cultures described. I do know that in general there's a serious selection problem when you're comparing immigrants (often those with the wealth and education to be mobile) with their home population (sometimes slanted towards those unable to get away). I think Roithmayr could probably have made a serious, convincing counter-argument if she'd been willing to put history ahead of ideological wish-fulfillment. As it stands, she's making the case against Triple Package look worse, and she's not doing much for the either the credibility of either Slate or the discipline of critical race theory.