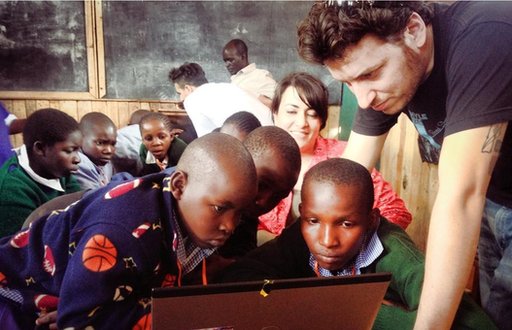 I like this idea, but it doesn't go far enough.
The concept is to take a customized version of Google's Android operating system1 and install it on a USB drive. Then give the drives to poor folk, starting with students and staff at schools in Nairobi slums. On its own, the USB drive isn't very useful, but if you plug it into a computer (any computer, including old computers and computers with broken hard drives) you get a customized, easy-to-use PC. In addition to ease of use and the ability to run on just about any hardware you can find, the device will store all your info on itself, so you can plug it into a different computer next time and all your files and settings will still be there.
So you get lower hardware requirements, simplicity of use, and portability of data. Not bad!
But, as long as we're talking about deployment in the developing world and using Android's OS, why not go a little farther. Instead of running on a USB stick, you could put the data on a micro SD card that can be inserted into a cell phone. Then you'd expand the program to include computers and cell phones. Given that lots of folks in the developing world interact with the Internet primarily through cell phones rather than through laptops or PCs, this seems like it would be a bigger step forward. Honestly, a technology did that would be something that could sort of unify the way the developed and developing world interact with technology and each other. I'd love to have a kind of seamless computing experience that followed me from light computer use on my phone to serious number-crunching on a dedicated work station.