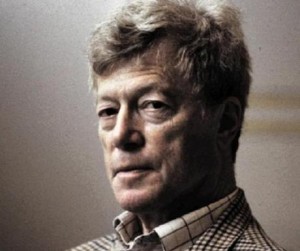 British philosopher Roger Scruton has a thought-provoking article entitled "The Good of Government" in the June 2014 issue of First Things. I've been a fan of Scruton ever since his BBC special "Why Beauty Matters" and his book Beauty. There is a kind of sophistication to his conservatism. He understands the concern of American conservatives:
The seemingly unstoppable expansion of regulations; the increasing control over what happens in the workplace, in the public square, and even in the family; the constant manufacturing of new crimes and misdemeanors, aimed at controlling how we associate and with whom; the attempts to limit First and Second Amendment rights—these developments are viewed by many conservatives with alarm. They seem to be taking America in a new direction, away from the free association of self-governing individuals envisaged by the founders, toward a society of obedient dependents, who exchange their freedom and their responsibilities for a perpetual lien on the public purse. And you only have to look at Europe to see the result…The welfare state has expanded beyond the limits envisaged in the New Deal, and the Supreme Court is now increasingly used to impose the morality of a liberal elite on the American people, whether they like it or not. These developments add to the sense among conservatives that government is taking over. America, they fear, is rapidly surrendering the rights and freedoms of its citizens in exchange for the false security of an all-controlling state. Those tasks that only governments can perform…are forced to compete for their budgets with activities that free citizens, left to themselves, might have managed far more efficiently through the associations of volunteers, backed up where necessary by private insurance.
Yet, Scruton recognizes, "Government is wrapped into the very fibers of our social being. We emerge as individuals because our social life is shaped that way. When, in the first impulse of affection, one person joins in friendship with another, there arises immediately between them a relation of accountability. They promise things to each other. They become bound in a web of mutual obligations. If one harms the other, there is a "calling to account," and the relation is jeopardized until an apology is offered." "In other words," writes Scruton, "in our tradition, government and freedom have a single source, which is the human disposition to hold each other to account for what we do. No free society can come into being without the exercise of this disposition, and the freedom that Americans rightly cherish in their heritage is simply the other side of the American habit of recognizing their accountability toward others." 
The article is incredibly well-balanced. Check it out.