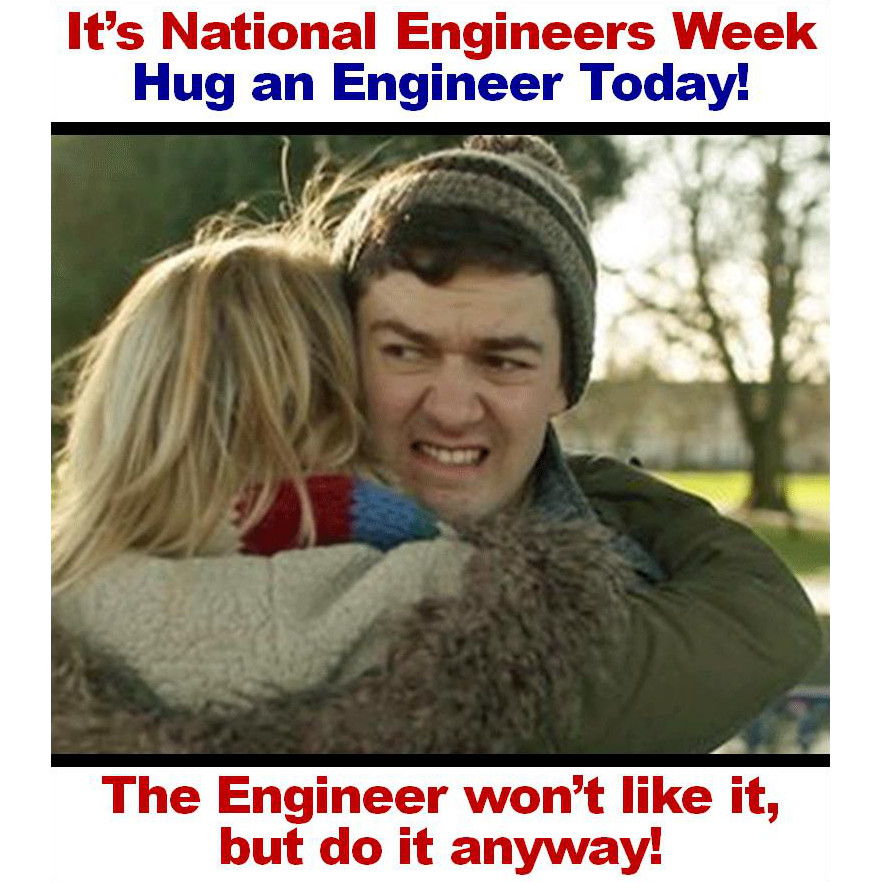 Malcolm Gladwell has a long article in The New Yorker. Superficially, it's about the man who ran Ford's recall office during the 1960s and 1970s (at the time of the Pinto debacle). But what it's really about is something altogether different: how engineers see the world differently.
There is an old joke about an engineer, a priest, and a doctor enjoying a round of golf. Ahead of them is a group playing so slowly and inexpertly that in frustration the three ask the greenkeeper for an explanation. "That's a group of blind firefighters," they are told. "They lost their sight saving our clubhouse last year, so we let them play for free."

The priest says, "I will say a prayer for them tonight."

The doctor says, "Let me ask my ophthalmologist colleagues if anything can be done for them."

And the engineer says, "Why can't they play at night?"

The greenkeeper explains the behavior of the firefighters. The priest empathizes; the doctor offers care. All three address the social context of the situation: the fact that the firefighters' disability has inadvertently created conflict on the golf course. Only the engineer tries to solve the problem.

Almost all engineering jokes—and there are many—are versions of this belief: that the habits of mind formed by the profession enable engineers to see things differently from the rest of us. "A pessimist sees the glass as half empty. An optimist sees the glass as half full. The engineer sees the glass as twice the size it needs to be." To the others, the glass is a metaphor. Nonsense, the engineer says. The specifications are off. He doesn't give free rein to temperament; he assesses the object. These jokes, like many of the jokes people tell about themselves, are grievances. The engineer doesn't understand why the rest of us can't make sense of the world the way he does.
Later on, Gladwell talks about the head of the NHTSA (National Highway Transportation Safety Administration) who had just been dragged before Congress (again) to respond to questions about a Honda air-bag crisis (that had essentially zero impact on the safety of drivers on the road) instead of being allowed to continue to focus on the real safety concerns:
We have six hundred [staff at the NHTSA]. To deal with ten thousand people who are dying from drunk driving or ten thousand dying because they didn't wear a seat belt, or the three thousand dying from distracted driving, or the four thousand dying because they are pedestrians or bicyclists and they are hit by a car.
And so Gladwell repeats his earlier observation: "Engineers have a grievance. They think we should think more like them." And he adds: "They are not wrong."
This resonates with me.1 My inclination is to be deeply cynical of anyone who wants to make the world a better place but has only studied in the kinds of disciplines where you never have to take a derivative. As one of my uncles said about his own kids, "They can major in whatever they want at college and math."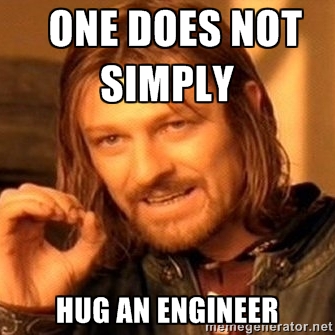 Quantitative disciplines like math, physics, or computer science are important for a lot of reasons. First, the objective failure you face in quantitative discipline tends more strongly towards teaching humility than the more subjective failure you face in non-quantitative disciplines. Computer scientists know this: their code either compiles or it does not.2 Mathematicians know this: they either proved the theorem or they did not. Physicists and chemists and engineers know this: their equations work out or they do not. Philosophers do not. They may think they do, but errors in philosophy usually have rounded edges thanks to the vagueness of language and sifting criteria of competing paradigms for evaluating arguments. There are, off the top of my head, at least three major conceptions of truth in philosophy, and that kind of ambiguity makes failure fuzzy.
Second, these disciplines are harder. There's some wiggle room for individual variation, but overall there's no question that math or physics or computer science are going to ask more out of you than education or English literature. This doesn't just apply to academic disciplines, by the way. People whose livelihood depends on being able to do difficult things that have objectively observable results well face a lot of the same pressures as academics in objectively-grounded fields.
What does it all add up to? Be skeptical of anyone who says they  know the solution if that person doesn't first understand what it's like to not have the solution and be aware that wishing can't change it. And be skeptical of someone who came by that solution too easily.
Don't take this too far, folks. But keep it in mind when you're thinking about controversial political questions and the sources you read to be better informed about them. Don't automatically ignore everyone who didn't major in math, but maybe keep an eye out for the folks who have quantitative backgrounds, who cite data, and who don't claim to have easy or simplistic solutions to major, long-standing social problems.