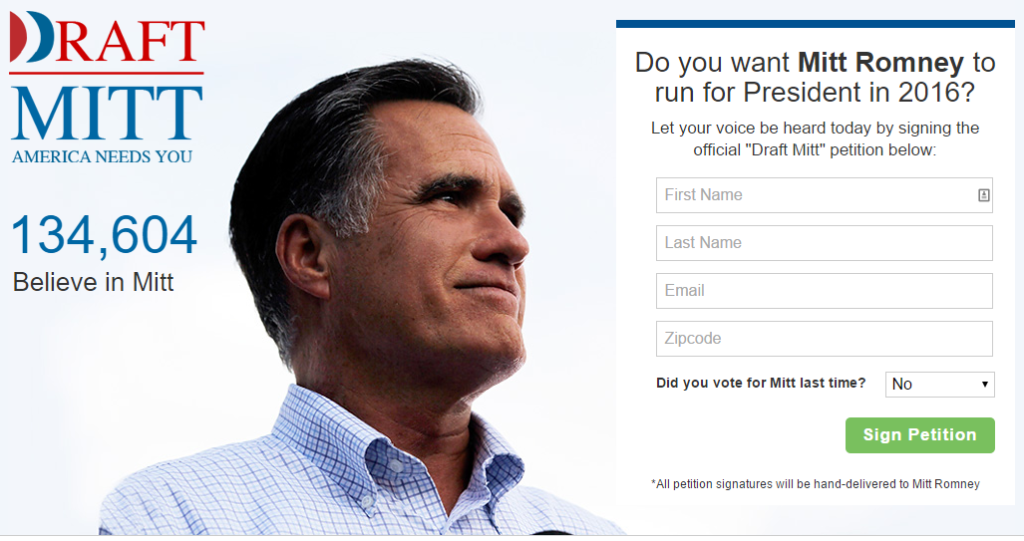 After the most recent debate, there has been a spate of new articles about how and why Romney needs to come save the GOP. For example, Politico: It's Time for Romney. KUTV (CBS affiliate in Utah) also got in on the action: Renewed calls for Romney to enter presidential race get louder after debate.
Turns out, there's even a site–DraftMit.org–where you can go and sign up to do your part to try and drat Mitt into the 2016 campaign. Yeah, I went and signed up.
The reality is, there are several GOP contenders that look promising to me: Rubio, Fiorina and yes, even Jeb Bush.1 But as long as none of them are even seriously challenging Trump, why not hold out hope for my favorite?
While we're at it: Rubio or Fiorina would make really great VP candidates.