Nathaniel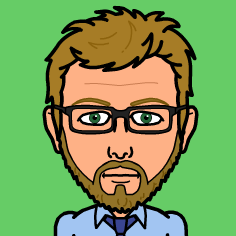 Nathaniel launched Difficult Run in November 2012 and ran the website alone until August 2013, when he invited the first Difficult Run Editors to join him in adding content to the site.
Nathaniel's background is in math, systems engineering, and economics. He is interested in technology, science fiction, and theology. He is an avid runner, but not a very fast one. He currently works as chief scientist for a software development and consulting firm in Richmond, VA. He is married to fellow DREditor Ro and together they have two little children.
In addition to Difficult Run, Nathaniel blogs regularly for Times And Seasons and writes a lot of reviews on Goodreads.
Adam
Without a post-graduate degree nor any current plans to obtain one, Adam must compensate by being louder. He has a background in computer science and has worked in web technology for a number of years. He, like everyone, enjoys discussions about politics, science, religion and technology. He loves his wife, reading, video games, basketball, and Jeff Goldblum.
Mahonri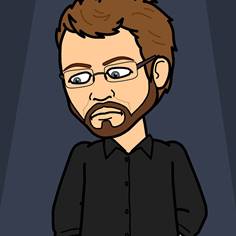 Mahonri Stewart is a national award winning playwright, with over a dozen of his plays produced in both the United States and Europe. He is also working on becoming a screenwriter, having had his screenplays optioned and win film festival prizes. He would also love to work in television some day, as he loves long form storytelling. Mahonri is currently an MFA Dramatic Writing student at Arizona State University so that he can officially legitimize his impractical career choices. He is very happy to be a husband and a father, and has an unhealthy obsession with Doctor Who and the X-Men. He also blogs at And My Soul Hungered, Magic and Mutants, and the Association for Mormon Letters's Dawning of a Brighter Day.
Monica
Monica is earning her master's in forensic science with a focus on DNA; she has a bachelor's in chemical biology. Her interests include biology, religion, swing dancing, and the Epic Rap Battles of History. She's not married, she doesn't have any kids, and she doesn't even own a cat. She uses way too much of the resulting free time to read and ramble about politics online.
Ro
Robin (Ro) joined this blog because she is awesome. She's not very wordy. The End.
No, OK. Ro is a PhD student in Computer Science with a strong background in Mathematics. She thinks running is for crazy people. She enjoys reading, playing games, doing family history, and baking pies. All of these she rarely gets to do because she is a PhD student. With children.
Ro doesn't blog anywhere else. See excuse above. (Full disclosure: Ro and Nathaniel are married.)
Walker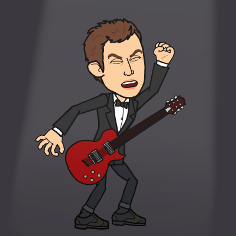 Walker joined Difficult Run as an editor in August 2013.
Walker is currently a grad student at John Hopkins University. He also did previous graduate work at the University of North Texas. His interests include religion (particularly Mormonism), economics, management, psychology, and public policy. He attempts to juggle these interests with his need to play guitar, an unhealthy obsession with James Bond movies (note the tux), and his lovely wife.
In addition to Difficult Run, Walker also blogs at Times & Seasons and Worlds Without End.