Note: Many thanks to my wife Anne Stewart, whose wide research on this subject bolstered my own efforts. Her assistance with this article was essential and invaluable. It is her beautiful, informed and spiritual example that has been an inspiration to me in seeking Wisdom.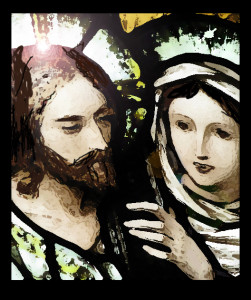 KINGDOM OF PRIESTS
"The [Relief] Society should move according to the ancient Priesthood, hence there should be a select Society separate from all the evils of the world, choice, virtuous and holy— Said he was going to make of this Society a kingdom of priests as in Enoch's day— as in Paul's day."[1]
 The context of this remarkable statement was Joseph Smith speaking at the third meeting of the Church of Jesus Christ of Latter-day Saints' female organization Relief Society on March 30, 1842 (although in those days the Relief Society was an autonomous organization that was yet still connected to the Church in its purpose). Joseph Smith was a guest speaker nine times to the Relief Society before it was disbanded right before his death (and reinstated a decade later when Eliza R. Snow urged Brigham Young to give the organization a second chance). The Minutes were recorded in the official Relief Society Minutes Book in Secretary Eliza R. Snow's own hand,[2] which are now available online from the LDS Church's official Joseph Smith papers.
The above statement by Joseph Smith is one of the many pieces of evidence that have made me side with faithful Mormon feminists in the recent brouhaha over the issue of women's ordination in the LDS Church. To me, this shows that Joseph Smith was considering an expanded priesthood role for women, specifically through the mechanism of an autonomous Relief Society. Unfortunately, conflicts with Joseph's wife Emma and other women over polygamy, his martyrdom in Carthage Jail, and Brigham Young's retrenchment tendencies when he felt his authority was being challenged, derailed this possibility of female priesthood being enforced in its fullness (although the Mormon temple endowment, especially the Second Anointing, was indeed a partial fulfillment, which I will briefly and respectfully discuss later).
Women's roles in the Church are not an issue of "doubt" for me, although there have been times in my life where doubts have certainly raised their unsettling concerns, as they have for most honest inquirers. In the end, however, investigating an expanded role for women in the Church has rather had the opposite effect. I am filled with faith and the Spirit when I've prayerfully studied the issue and realize that statements from Joseph Smith (like the one above) and LDS scriptures show that gender issues are not so cut and dry as many Mormons would have us believe, and that revelation still has to come line upon line, precept upon precept to the Latter-day Saints. We are not an "unchanging" Church, but rather an eternally progressing Church that is still striving to live up to its potential of building Zion upon the Earth.   
Rather, doubts have come when I've considered the confusing "separate but equal" rhetoric issued to defend the lack of priesthood authority given to women. I feel nothing but alienation, confusion, and darkness when I prayerfully consider such justifications of gender inequalities. Trying to adopt such attitudes in the past have NEVER brought me peace, but rather a repressed unease. I feel farther from our Heavenly Parents when I consider such a constricted view of my mother, my sisters, my friends, my nieces, my in-laws, my aunts, my wife, my daughter, my Heavenly Mother. I not only feel farther from my Heavenly Father and Heavenly Mother, but nearly as tragically, I also feel more distant from those beautiful women in my life. Whether I throw women on a pedestal or in a pit, we are not, at that point, on equal footing. That distance is created.
And I don't want distance—I long for closeness, friendship, kinship, and fellowship with the women in my life. I have had a long, personal history with women. I have seven sisters. The majority of my friends in Jr. High and High School were female. My mother was a vitally important influence in my life. Many of my historical and literary heroes are women, from Joan of Arc, to Emma Smith, to Charlotte Bronte, to Lorraine Hansberry. My wife is my best friend, and I long for a beautiful, empowering future for my 3 year old daughter. As a general rule, I tend to feel closer and more connection to women than I do with men. Some may not think that I have much "skin in the game," because I am a privileged, white male in an equal rights struggle. Yet this issue is quite personal to me, and it is spiritually urgent.