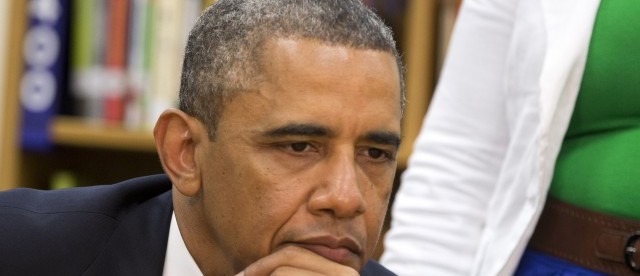 There has definitely been a different tone in mainstream media coverage of the Obama administration since the current wave of scandals hit the headlines. Has the news media finally decided to vet President Obama?
To some extent: yes. I think that the news of the Department of Justice's monitoring of the AP press pool in particular had an impact in how the press views the White House. And there are only but so many times you can listen to Jay Carney blatantly and obviously lie to you before that starts to get annoying, I would think.
On the other hand, Breitbart is quick to point out that not a single one of the scandals was actually broken by the American press. Now, Breitbart being Breitbart, the site has a definite bias and really reaches to actually make their case, but I think the fundamental reality–that the press doesn't really pursue the Obama administration they way it has others–is true. The Daily Caller points out that the initial New York Times opinion piece critical of the Obama administration (President Obama's Dragnet) was quietly edited to dampen the initial criticism of President Obama. Initially, it stated that the Obama administration "has lost all credibility", but within a few hours this had been qualified to read "administration has now lost all credibility on this issue." (emphasis added by Daily Caller).
From where I'm standing, it looks like the American journalistic establishment feels a lot less obligated to carry President Obama now that he has secured a second term. Their work, in a sense, is done. There's therefore a lot more freedom to criticize the President, but not much appetite for it. All the criticism to date is indirect if it refers to President Obama at all. If it were not for international press and the right-wing alternative media, I don't think we would know as much today as we currently do.