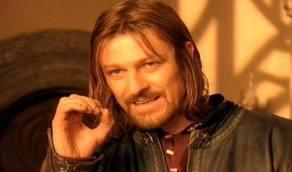 This article in The Jerusalem Post is a few years old, but it is a great story:
Of the two Hebrew translations of JRR Tolkien's classic book The Hobbit, one of them was painstakingly written down in Egyptian exercise books by [Rami] Harpaz and nine other Israeli prisoners-of-war languishing in a Cairo jail. They were eventually released in a prisoner swap brokered after the Yom Kippur War in 1973. To tackle translating Tolkien's The Hobbit, the forerunner to the Lord of the Rings trilogy, was the brainchild of Harpaz. On the back cover of the prisoners' Hebrew version of The Hobbit, however, no name appears for the translation – just a mention that it was a group effort by Israeli prisoners-of-war during their years of captivity in the Abaseyar prison.
"We finished The Hobbit after four months. Basically, we became two groups – those who translated and those who read the translation – and for this reason we decided not to translate the trilogy, as it was important to keep the group together as one unit," said Yitzhak Pe'er, one of the translators. "Two of us would sit out in the sun reading sentence by sentence in English, but out loud giving a word-for-word literal translation into Hebrew while another would be jotting it all down. We had many arguments, even shouting matches, about how this or that should be translated. I think one of our total failures was the translation of the songs, as none of us really had sufficient talent to do them the justice they deserve. It was extremely difficult to translate idioms and other special words, as we wanted not only the words but also the mood of the author."
Check out the full article.