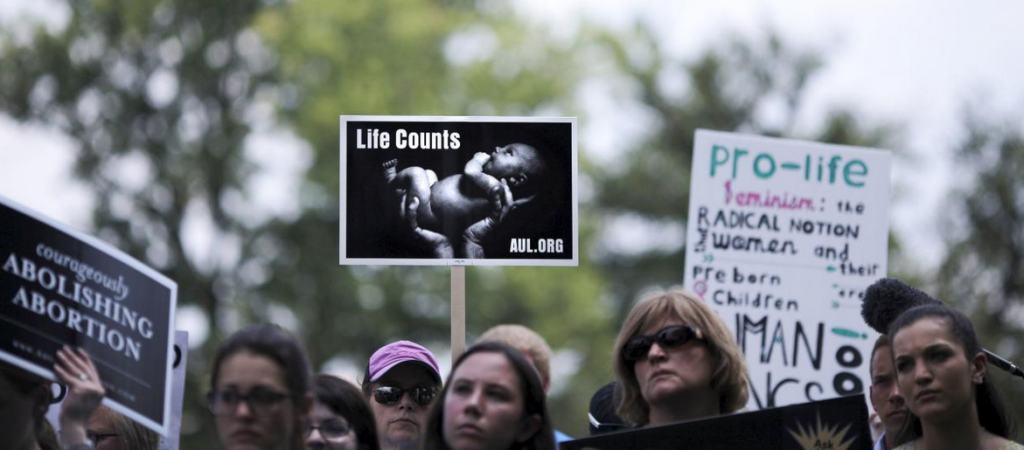 Damon Linker does not pull any punches in his most recent piece for The Week: Why liberals should support banning late-term abortions. I very much doubt that liberals will pay attention, but they should.
Linker's central point is pretty simple: United States laws on abortion are so radical that they are out of touch with both American public opinion and "that notorious backwater of oppression for women, Europe." Citing the recent defeat of the Pain-Capable Unborn Child Protection Act, he compares abortion advocates to the NRA:
That an activist would operate this way — strong-arming senators to champion views that harmonize with a mere 14 percent of the country — isn't surprising. Planned Parenthood, Emily's List, and their opinion-journalist allies are acting precisely like the NRA and its champions on the right, warning receptive politicians ominously, "Give an inch and the enemy will take more than a mile next time! No compromise allowed!" And so we get no restrictions on late-term abortion, just as we get no serious federal gun control.
He didn't stop there, either. Instead, he went on to conclude that:
. . . on the issue of abortion, liberals shouldn't kid themselves about their ability to keep it up. Their position is untenable, and time isn't on their side. Those who want to ensure that women keep complete reproductive freedom through the first 20 weeks of pregnancy need to back down on the second 20 weeks. Morality no less than politics demands it.
The entire piece is very, very good and worth reading all the way through. I strongly disagree with Linker about abortion (he is pro-choice; I am pro-life), but I very, very much agree with him on the key factors in this article. American abortion law is truly radical, it is not democratically supported at all, and the pro-choice lobby manages to maintain the status quo only by subterfuge. If Americans understood our laws today, they would not stand for them. An understanding of what the laws really permit–and a deepening understanding of the humanity of the unborn–is inevitable.
Here's a quick note on why Americans don't understand abortion law. Roe v. Wade set up a trimester system that allowed states to impose more regulation with each trimester. And so, in theory, the states have wide latitude especially after viability. That is why many people believe that abortion is already illegal or severely regulated later on in pregnancy. The problem is that in every case Roe calls for an exception for a mother's "health."
That sounds good and reasonable, but another, lesser-known decision (Doe v. Bolton) that was handed down on the same day as Roe v. Wade defines "health" so broadly that the health-exception basically nullifies any law that includes it.
Whether, in the words of the Georgia statute, "an abortion is necessary" is a professional judgment that the Georgia physician will be called upon to make routinely. We agree with the District Court, 319 F. Supp., at 1058, that the medical judgment may be exercised in the light of all factors – physical, emotional, psychological, familial, and the woman's age – relevant to the well-being of the patient. All these factors may relate to health.
So "health" can include basically any factor that a physician decides to include. Which means that any law with a "health" exception is useless. It would be like passing a law that says you can't drink alcohol unless the bartender thinks you need it. As a result, American abortion law is truly radical and late-term abortions are <em>not</em> illegal or harshly regulated1, but in order to fully appreciate this you have to be aware of not only Roe (which everyone has heard of) but also Doe (which is much less well-known). As far as the general public is concerned, the pro-life lobby keeps trying to restrict abortion without exceptions for the mother's health and that looks very bad and fits the narrative that social conservatives have declared war on women. The understanding that if the health exception goes in the law you might as well just not even bother passing it is little understood.
As long as this charade is maintained intact, the pro-choice lobby continues to operate from a position of strength, even though only 14% of the American public supports their position. But bills like the Pain-Capable Unborn Child Protection Act and the ongoing release of undercover Planned Parenthood videos are eroding that charade.
Time will end the horrific human rights abuse that is the American system of abortion-as-birth control. There will be a day when we look back on this time period with the same mixture of shame and incomprehension as slavery, segregation, and male-only voting. The Democratic Party can get out of the way, or they can take a turn understanding the true meaning of the phrase "the wrong side of history."