You may have heard about a controversial new hashtag: #BoycottStarWarsVII. In case you haven't, the Daily Show has a pretty hilarious report on it:
The problem is that the alleged movement to boycott Star Wars VII doesn't actually exist. And, on the opposite end of the spectrum, National Review has a pretty funny article explaining the alleged movements non-existence: The Twitterverse Strikes Back against the Phantom Menace of Anti–Star Wars Racists!
You might be wondering, of course, if this thing doesn't really exist, then why are people sharing it? Why are we hearing so much about a controversy that doesn't exist?1
Short version: it's a sign of the End Times. We've got two polar opposite tribes coexisting in the United States, and they have so little actual interaction that they believe the darnedest (and silliest) things about each other. For example, a perfect mirror opposite to the whole #BoycottStarWarsVII is the equally non-existent #PissForEquality movement. Judging by disreputable right-wing sites like InfoWars, a bunch of Internet trolls suckered mushy-brained liberals into wetting themselves (literally) in the name of gender equality. There were all kinds of apparent photographic evidence to bolster the claims, and for a while you couldn't swing a kitten meme on Facebook without running into a conservative guffawing at those dumb liberals who will do anything in the name of social justice. Except, as abundant follow-up reporting soon showed, all those pics of women wetting themselves in the name of equality were traced back to mysteriously brand new Twitter accounts with no followers. In other words: they were fakes. Thus you had articles like this one from Vice stating quite plainly: "none of it was real."
Well, none of the #BoycottStarWarsVII thing is real either.
Oh, don't get me wrong, I wouldn't be surprised if you can find one or two real racists buried in there somewhere, but not enough to count for anything.2 Here's how Larry Correia–best-selling author and the originator of the notorious Sad Puppies movement–described it on Facebook:
So at the end of the day, 99.999999% of the "boycott" hashtag is dumb asses posting about how they once saw the Loch Ness Monster too, a few dudes from 4 Chan who are having a laugh, and four actual racists, all of whom are named Jimbo.
So you might be wondering: if there is literally nothing to this, then where did it come from? I will explain, but you'll have to be patient enough to endure some nerd-talk here.
Here's the thing: the Imperial stormtroopers of the original films are shown in the prequels to have originated from an army of clones. That's why the second movie was called Attack of the Clones. Because it had a lot of clones in it. These soldiers, who wore white combat armor very similar to the later stormtroopers, were called (imaginatively) clone troopers, and they were all carbon copies of one man: Jango Fett.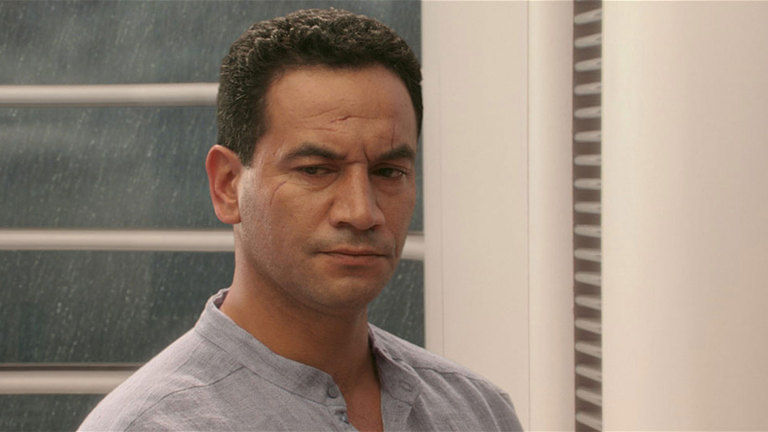 That's actor Temuera Morrison, by the way. He's a New Zealander with Māori, Scottish, and Irish ancestry. That movie showed what all the clone troopers looked like: lots and lots of copies of Jango Fett. Lots of people assumed that, since the clone army was clearly the origin of the Imperial stormtroopers, that this meant the Imperial stormtroopers were still populated entirely by Jango Fett clones.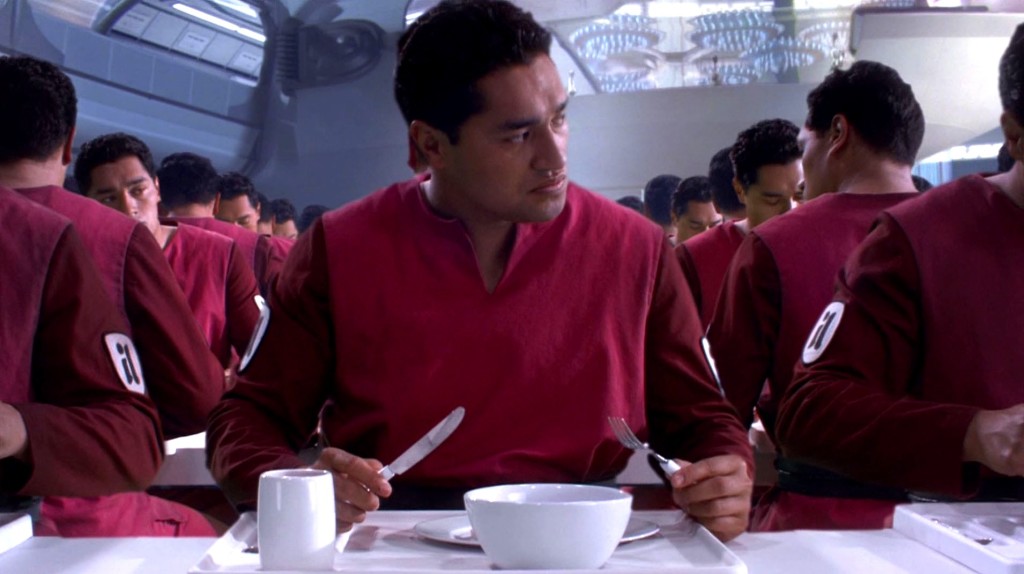 So, when the first teaser for Star Wars VII came out and showed John Boyega in stormtrooper armor, people were confused. because they thought that all stormtroopers looked like Jango Fett under the helmets. (Since they were his clones, after all.)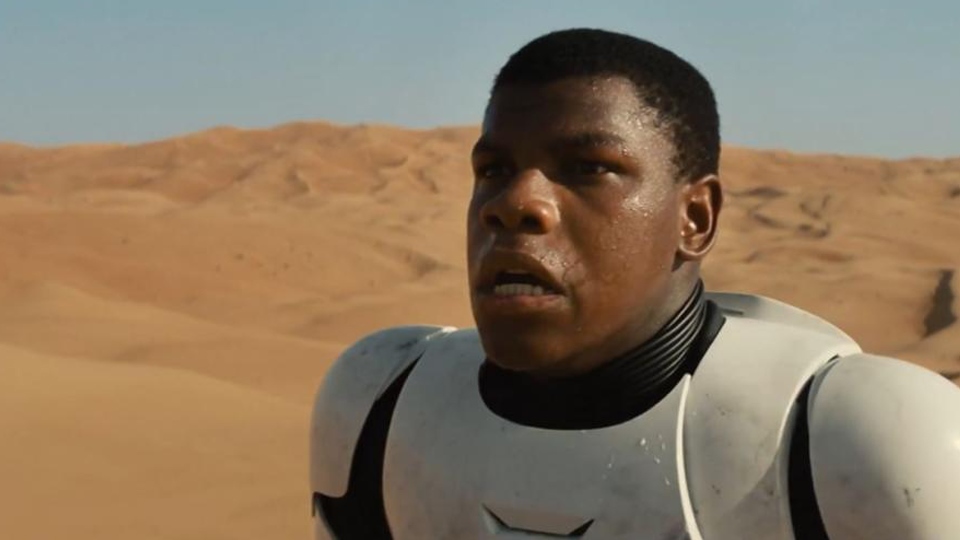 It turns out the confusion stemmed from ignorance, however. Existing Star Wars lore says that–while the white-armored soldiers from the prequels were all clones–by the time we get to the stormtroopers of the original movies (you know, the real Star Wars) things had changed.
By the time the Galactic Civil War began in earnest, Jango Fett's clones were heavily supplanted by clones based on a variety of templates . . . followed shortly after by enlisted Humans. Thus, the Fett clones were ironically reduced to a minority status after years of virtually filling the stormtrooper ranks in its entirety. According to a stormtrooper's entry log in the 501st Journal, none of the Fett clones were ever truly able to come to terms with serving alongside recruits and different clones, all of whom were disdainfully dubbed as the "new guys." (Wookiepedia)
Even if you throw out all that lore3, the confusion is still not very well-grounded. Episode VII takes place a few decades after Return of the Jedi which in turn took place a few decades after Attack of the Clones, so there isn't any solid reason to expect all the stormtroopers to still be look like Jango Fett. At this point, any given stormtrooper could look like absolutely anybody, and so why not look like John Boyega? There's no reason not to.
It's worth pointing one more thing out about that first trailer, by the way. The thing that really upset most Star Wars fans was the unorthodox triple-bladed lightsaber. I was one of them: Force Awakens Trailer and Lightsaber Crossguards: I am Dissappoint.
And keep in mind, it's not like John Boyega was the first prominent Black character in Star Wars. We had Billy Dee Williams playing Lando Calrissian starting in The Empire Strike's Back (1980) and Samuel L. Jackson playing Mace Windu in the prequels (1999). Calrissian was one of the heroes of the first trilogy (he led the fighter attack on the second Death Star) and Mace Windu was the most powerful Jedi in the prequels (the only Jedi more powerful was Yoda: neither white nor human).  It doesn't seem at all reasonable to believe that large numbers of Star Wars fans who loved Williams as Calrissian and Jackson as Windu suddenly flipped out when they learned Boyega was going to be a lead in the new trilogy.
So now you know where this story originated. And here's my last observation. It's really sad to live in a country where not only are we divided by politics as deeply as we are, but that each side is so willing–so eager–to believe the worst about the other. That's why we get nonsense like the #PissForEquality hoax and the #BoycottStarWarsVII hoax. Because we just want to think the worst of each other, and we want to be validated in our superiority.
And that's sad.