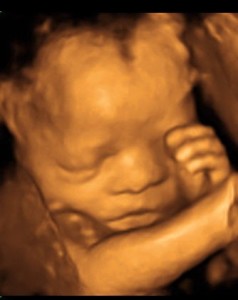 Last week Secular Pro-Life reported on an interesting case from Australia. A woman who (at the time) was 26 weeks pregnant with a healthy fetus believed that an abortion would ease her suicidal feelings. The problem is that there are no doctors in Australia (population 24 million) who are willing to perform an abortion on a healthy 26-week fetus. In the United States, by contrast, there are 4 such doctors. (There were 5 until Kermit Gosnell was locked away.)
I am not actually suggesting that any doctor will be forced to perform the abortion, but it does underscore the reality that "reproductive rights" are positive rather than negative rights. A negative right is a right to not have someone do something to you. A negative right to life, for example, means that nobody can kill you. But a positive right is a right to be given something. So a positive right to life might, for example, require someone else give you food or medicine. And thus, the Secular Pro-Life piece concludes:
Royal Women's Hospital properly offered mental health care to the woman, and several individuals have come forward to adopt the child. But she remains fixated on abortion, and her case has become a rallying point for Australian abortion extremists. A local health minister "said she was concerned about limited access to abortion, particularly in regional areas of Victoria and was working on a new strategy for sexual and reproductive healthcare."

What, short of conscripting doctors, would lead to a different result in this case?