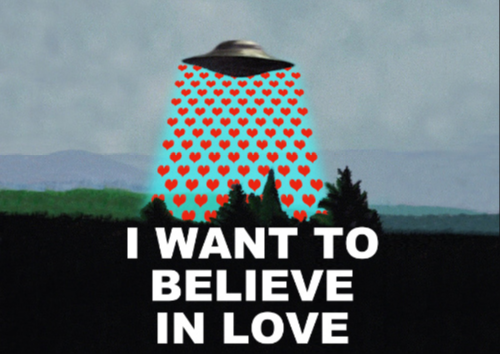 Three weeks is a little early into a 14-year project, but I'm already impressed with how my view of the Church and the General Authorities is changing. And it comes down to one thing: love. I didn't expect to hear and feel so much love from the 1970s-era Church leaders. I expected the concern for crumbling moral standards of the day and the (by our standard) harsh language with regard this deterioration. I didn't expect so much love.
I'll have to back up very briefly to mention Elder Marvin J. Ashton's talk from the Saturday morning session of the April 1971 General Conference, "Love of the Right." In his talk, Elder Ashton explained the famous quote we have all heard, "No other success can compensate for failure in the home." This is what Elder Ashton had to say:
Following one of our recent general conference sessions, a troubled mother approached me and said, "I need to know what is meant by the statement, 'No success can compensate for failure in the home.'" Knowing a little of the burdens this friend of mine carries in her mind and heart because of a rebellious, wayward daughter, I shared this meaning with her: I believe we start to fail in the home when we give up on each other. We have not failed until we have quit trying. As long as we are working diligently with love, patience, and long-suffering, despite the odds or the apparent lack of progress, we are not classified as failures in the home. We only start to fail when we give up on a son, daughter, mother, or father.
Elder Ashton's response demonstrates a genuine love, both for the parents of wayward children and for wayward children. And so I was especially struck when (in the priesthood session we're responding to this week), Elder Harold B. Lee returned to the same topic in his talk "Today's Young People." He said:
I would have you remember a remark of Brother Marvin J. Ashton in his very excellent address today when he said no home is a failure until it gives up on that son, or that daughter, or that husband, or that wife. It must not give up, no matter how difficult the task to save one of ours.
This is a beautiful new way of looking at President McKay's famous statement. While no success can compensate for failure in the home, no home is a failure so long as we refuse to give up on our loved family members.
In his talk, President Lee (then Elder Lee) recounted a story of a speech given by Horace Mann ("that great educator somewhere back in the time of Abraham Lincoln") to the effect that a new school—which had cost a huge amount of money to build—would be worth it "if [it] is able to save one boy." One of Mann's friends replied that surely Mann was exaggerating. But, according to President Lee, he was not.
Horace Mann looked at him and said, "Yes, my friend. It would be worth it if that one boy were my son; it would be worth it."

I want you to know that it would be worth it if it were my grandson, or one of mine. It would be worth it if it were one of yours.
Another talk that really conveyed to me a sense of warmth and love was Elder N. Eldon Tanner's "Search for the Wanderers." The talk, which emphasized the importance of reaching out to inactive members, returned again and again to a beautiful theme that Elder Tanner once told an inactive member that he was extending a calling to: "Listen, brother, you need activity in the Church, but we need you, we really need you."
He then went on to say:
Brethren, there is nothing more important in your whole lives than to save souls. We have programs and we have planning outlines for teachers, and we give them teacher helps, and all those things to take care of those who are attending, but I fear too often we are forgetting and neglecting and ignoring those who are not always there, satisfied to say we had 50 percent or 60 percent in attendance.

I don't care at all for percentages or statistics, but I do care for that boy and the outside young man, and I appeal to you tonight, my brethren, every one of you who is holding the priesthood of God, and particularly those who hold office in the Church, to set about to do as the Lord said, to find that lost sheep, bring him back into the fold, so that you will find joy with him when you meet your Heavenly Father.
I was also struck by Elder Tanner's ability to empathize with those who wander. He said:
There are those who are discouraged and inactive because they have felt neglected or have been offended; or they are guilty of some transgression of their own, and as a result feel that they are outcasts or that there is no place for them, that they are not worthy or wanted. They feel that they are lost and cannot be forgiven. We as leaders must let them know and make them know that we love them, and help them to understand that the Lord loves them, and that the Lord will forgive them if they will truly repent.

We have an old song, "Where Is My Wandering Boy Tonight?" and I was wondering if that could not be changed to mean more to us in these words: "Why is my boy wandering tonight?"
This is a very near echo of how Elder Ashton talked about the problem of drug abuse in the talk I quoted from earlier, Love of the Right. For Elder Ashton it was not enough to simply teach our youth that drugs are dangerous and immoral. We had to ask the deeper questions:
If we as parents and friends advise our youth that drugs are bad, evil, and immoral, and yet we do not try to understand why our youth turn to this evil substitute for reality, then the drugs themselves become the issue and not the symptom of the greater issue of unhappiness. We need to know why our loved ones want to run from their present life to the unknown yet dangerous life of addiction. What causes a strong, lovely, vibrant young person to allow a chemical to control his or her behavior? What is there at home, school, work, or church that is so uncomfortable that an escape seems necessary?

If we were not faced with the evils of marijuana, LSD, speed, and heroin, we would be faced with some other type of escape mechanism, because some of us as brothers, sisters, parents, friends, and teachers have not yet been able to reach our youth in such a way as to give them the confidence and love they seek.
All of this came to my mind as I was preparing my lesson for Gospel Doctrine. In my ward, today was lesson 43, which covers 1 Peter. A lot of Peter's tone is very similar to what we hear in General Conference, and especially the emphasis on love and unity. And this phrase in particular stood out: "see that ye love one another with a pure heart fervently." (1 Peter 1:22)
We've all heard the command to "love one another" many, many times. And, just as many of us (me foremost!) are perhaps a little too willing to discount General Conference talks as more of the same, I can imagine that Peter needed to hammer the point home a little to get people to realize—again—how fundamentally important it is. Love one another, he said. Fervently.
Here are a couple of additional snippets from the Priesthood session that I liked:
And one of these days he is going to come.
I liked the matter-of-fact tone in President Joseph Fielding Smith's reference to the Second Coming in "Our Responsibilities As Priesthood Holders."
It is not difficult for men who are true to themselves to be true to others
An elegant aphorism from Elder Victor L. Brown in "The Meaning of Morality."
Brethren of the priesthood, in your own circle, in your own home, in your own lives, you must do all you can of your own free will, and bring to pass much righteousness.
President Harold B. Lee urging us to go beyond what we are commanded to do in "Today's Young People"
—
Here are the other folks participating in this grand scheme who have also written blog posts responding to the Priesthood session of the April 1971 General Conference. (If any of the links don't work, try back later. They are all coming online during the day.)
Bites from the April 1971 Priesthood Session (by G at Junior Ganymede)
LDS Conference 1971 – Meetinghouse Libraries and UX for Gospel Learning (by J. Max Wilson at Sixteen Small Stones)
Dear to the Heart of the Shepherd (by Daniel Ortner at Symphony of Dissent)
Deep Down Inside Us There is Good (by John Hancock at the Good Report)
Betty Friedan and Bishop Brown (by Ralph Hancock at The Soul and The City)
Why I support Friends of Scouting (by Michelle Linford at Mormon Women)
God's Plan to Exalt His Children (by Miachael Worley at Michael's Thoughts and Ideas)