A recent article in Vox outlines the problem of anti-trade populism:
Bernie Sanders sells himself as a champion of the little guy. But talk to economists and development experts, and you hear something different: Sanders's policies on trade would hurt the very poorest people on Earth. A lot.

Here is the basic issue. Sanders has, correctly, recognized that freer trade with countries like China has hurt a subset of American workers (while benefiting others). As a result, he opposes most efforts to open American markets to more international competition, and promises to roll back a number of previous trade agreements the US had made.

There's one big problem, according to development economists I spoke to: Free trade is one of the best tools we have for fighting extreme poverty.1 If Sanders wins, and is serious about implementing his agenda, he will impoverish millions of already-poor people in China and Central America.

What's worse is that the actual ways Sanders might roll back these agreements could lead to serious reprisals from the affected countries. The nightmare scenario, experts say, is a global slide toward protectionism, wherein China and other countries take cues from the US and impose their own retaliatory tariffs. That would devastate economies in the developing world, dooming many more millions to a lifetime of crushing poverty.
The piece demonstrates how trade has benefited the global poor, while recognizing it may negatively impact some American jobs (though the benefits of increased purchasing power through cheaper goods may outweigh the costs). However, Sanders is not the only candidate with backward policies when it comes to trade. Donald Trump, according to The New York Times, "is bringing mercantilism back. The New York billionaire is challenging the last 200 years of economic orthodoxy that trade among nations is good, and that more is better. He is well on his way to becoming the first Republican nominee in nearly a century who has called for higher tariffs, or import taxes, as a broad defense against low-cost imports." These positions show why Trump and Sanders are far more conservative2 and far more alike3 than some would care to admit. This is perhaps why some political scientists are recognizing Trump supporters as populists: a label usually reserved for Sanders supporters. "Trump supporters share anti-elitism with only one other group: Sanders's voters," write one pair of political scientists in The Washington Post. "But where Trump is a populist, we would argue that Sanders is not. Despite the fact that Sanders often gets called a populist, his voters do not conform to the populist stereotype. They generally trust experts and do not identify strongly as Americans." This may be true of Sanders supporters in some cases, but when it comes to economics, they reject the expertise and consensus of economists and embrace U.S.-centric protectionist policies.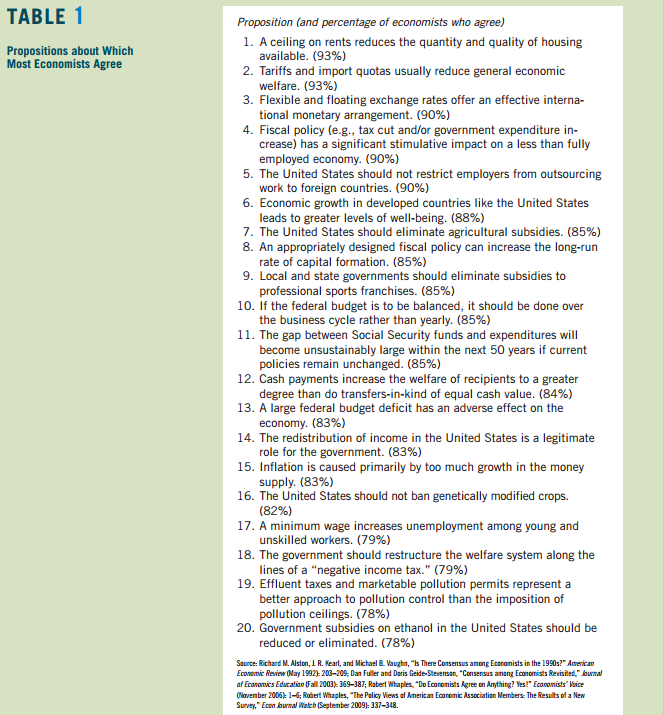 A socialist Democrat and a Republican businessman drawing from the same economic playbook. I'm sure most didn't see that one coming.