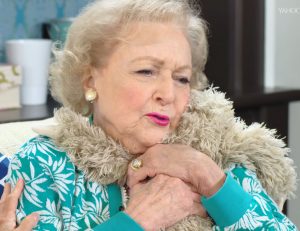 I've been feeling Trumped-out since before the election, and I had hoped post election (perhaps naively even after he won) that the Trump obsession would dwindle to a hum. I've been dissapointed to say the least (please, Facebook, bring back memes about cats and tacos, I've had enough Trump.) I have, however, managed to come across some articles within the Trumpian madness that are actually worth the read.
First, from the NYT, an Italian confronts the similarities between Trump in America and their own media tycoon, Berlusconi, who was prime minister in Italy for a total of nine years. His suggestion on how to combat Trump: stick to policies, ignore the person (Please, ignore the person!).
Only two men in Italy have won an electoral competition against Mr. Berlusconi: Romano Prodi and the current prime minister, Matteo Renzi (albeit only in a 2014 European election). Both of them treated Mr. Berlusconi as an ordinary opponent. They focused on the issues, not on his character.
From the Cato Institute, a critique of Trump's inaugural address, that ignores the style of the address and worries about the substance. The author notes that words indicating an adherence to or respect of the Constitution were missing.
Still, I wish the speech had used the word "Constitution," or "law" in a way beyond the phrase "law enforcement," or "Framers" or "Founders," or "Declaration" or "Amendment" or "individual" or perhaps "rights." The one occurrence of "right" was in a passage about "the right of all nations to put their interests first."
From Politico, an indictment of journalistic temper tantrums that describes how journalism should behave (hint: let the facts speak for themselves, oh, and shut up about crowds (and tweets)), and recalls similar (though stylistically different) issues brought about by the Obama administration.
As I've hypothesized before, there is a method to Trump's tweets. Whenever he finds the noose of news lowering over his thick orange neck, he takes to Twitter to change the subject. The more outrageous and self-serving (or should I say "self-dealing"?) the tweets are, the better his results…

Consider the Obama presidency. As former Politicos Jim VandeHei and Mike Allen wrote in 2013 in a piece titled, "Obama, the Puppet Master," he was "a master at limiting, shaping and manipulating media coverage of himself and his White House." … Obama, VandeHei and Allen explained, took "old tricks for shaping coverage (staged leaks, friendly interviews) and put them on steroids using new ones (social media, content creation, precision targeting)." In doing so, "Media across the ideological spectrum [were] left scrambling for access."
And a, clearly biased, take on Betty White's thoughts on the current political climate (it's her birthday and I couldn't find any less biased articles that focused on this point instead of the fact that she is 95!) from IJR.  Even if the article/headline is a stretch, I think Betty has great advice for all of us. Includes a video of Betty and her sloth doll (PS: my son got the same sloth for his birthday.)
I think that's the time to buckle down and really work positively as much as you can. Instead of just saying, "This is terrible. He's terrible." Just think, "Alright, there's nothing I can do about that right now but I can do the best in my little circle. So if I do that, maybe you'll do your best and we'll get through this."