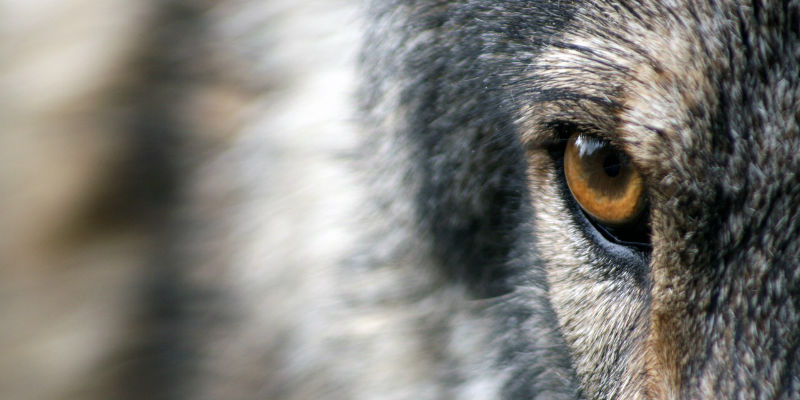 Hitler and the Nazi's have long held a quasi-mythological status in the American psyche. I do not know when this began, but it has simply been a fact for my entire conscious life.1 I can only imagine that, in centuries gone by, Satan and his devils filled the niche in the collective social consciousness that Hitler and his Nazis serve today.
Deep down, the people of all Western democracies wonder if their nation could–given the right historical circumstances–follow in the path of Nazi Germany. And all the citizens of these nations have wondered–at least at some point in their lives–if they would have had the courage and the foresight to have opposed Hitler's rise. Because everyone wants to believe in their own heroism, and because the only evidence that they would have opposed the last Hitler is to oppose the next Hitler, there's latent desire for someone to fill that role, just so that they could prove to themselves2 that they would pass the test.
This is related to what Scott Adams had in mind when he wrote his blog post: Be Careful What You Wish For (especially if it is Hitler).3:
But lately I get the feeling that Trump's critics have evolved from expecting Trump to be Hitler to preferring it. Obviously they don't prefer it in a conscious way. But the alternative to Trump becoming Hitler is that they have to live out the rest of their lives as confirmed morons. No one wants to be a confirmed moron. And certainly not after announcing their Trump opinions in public and demonstrating in the streets. It would be a total embarrassment for the anti-Trumpers to learn that Trump is just trying to do a good job for America. It's a threat to their egos. A big one.

And this gets me to my point. When millions of Americans want the same thing, and they want it badly, the odds of it happening go way up. [emphasis original]
Adams hastened to clarify that he wasn't "talking about any new-age magic." Instead:
I'm talking about ordinary people doing ordinary things to turn Trump into an actual Hitler. For example, if protesters start getting violent, you could expect forceful reactions eventually. And that makes Trump look more like Hitler. I can think of dozens of ways the protesters could cause the thing they are trying to prevent. In other words, they can wish it into reality even though it is the very thing they are protesting.
I don't agree with Adams on a lot of thing, even here. I don't, for example, find the idea that "Trump is just trying to do a good job for America" to be credible. It seems clear to me that Trump is just trying to do a good job for Trump. However, I do think he's right that the anti-Trump movement has become so invested in their own narrative of manning the barricades in a last-ditch defense against tyranny that they kind of need Trump to come through for them. Everybody wants to be a hero and so, deep down, everybody wants their enemies to be villains.
This is all a little bit abstract, however. Adams tries to make things concrete with his example of protesters going overboard, but there's a much better example of how this can play out. It comes from Damon Linker's piece: America's spies anonymously took down Michael Flynn. That is deeply worrying. Linker makes a couple of vitally, vitally important philosophical points, like this one: "In a liberal democracy, how things happen is often as important as what happens. Procedures matter."4 Along those lines, he points out that–even though the resignation of Michael Flynn is a good thing–the fact that he was essentially removed by intelligence professionals as part of a "soft coup (or political assassination)" is a serious concern. In particular:
The chaotic, dysfunctional Trump White House is placing the entire system under enormous strain. That's bad. But the answer isn't to counter it with equally irregular acts of sabotage — or with a disinformation campaign waged by nameless civil servants toiling away in the surveillance state.

As Eli Lake of Bloomberg News put it in an important article following Flynn's resignation,

Normally intercepts of U.S. officials and citizens are some of the most tightly held government secrets. This is for good reason. Selectively disclosing details of private conversations monitored by the FBI or NSA gives the permanent state the power to destroy reputations from the cloak of anonymity. This is what police states do. [Bloomberg]

Those cheering the deep state torpedoing of Flynn are saying, in effect, that a police state is perfectly fine so long as it helps to bring down Trump.
I haven't had an awful lot to say–on my blog or even to friends and family in person–about Trump since the election. This is why. I haven't figured out a good method of opposing Trump that doesn't feed into the larger pendulum-swinging crisis in American politics. A lot of the opposition to Trump–both before and especially since the election–has been not only hysterical and unprincipled, but deeply, seriously dangerous. The reality is that at this point opposing Trump–in most places and for most people–is not an act of courage or bravery because it doesn't carry any substantial risk. Take Attorney General Sally Yates. She was lauded as a hero because she ordered the Department of Justice attorneys not to defend Trump's immigration executive order and was subsequently fired. Her opposition to the executive order is laudable, but there's not even a glimmer of heroism in how she went about it. She was a political appointee on her way out anyway. Her grandstanding cost her literally nothing and earned her endless applause and praise. Heroism has certainly never come cheaper than that.Whether it's violent protests at Berkeley, punching Richard Spencer, or applauding the growth of an unaccountable police state (see above), the anti-Trump movement is increasingly dominated by a radical fringe hellbent on racing Trump down the downward spiral of dishonesty, hysteria, and extremism.
I believe in defending our nation from Trump's cavalier disregard for law and principle. But I also believe in defending our nation from the escalating cycle of co-dependent extremism. Journalists, who fall over themselves to run 16 fake anti-Trump news stories in the first month of his presidency, are making King Pyrrhus proud; even if they win they will find they have shredded the last vestiges of their credibility in the process. It's time to reiterate that one Nietzsche quote everyone knows5:
He who fights with monsters should look to it that he himself does not become a monster. And if you gaze long into an abyss, the abyss also gazes into you.
Maybe Trump is the next Hitler, but I doubt it. He's probably not the next Stalin or Mao or Mussolini either. He doesn't have the commitment, the talent, the opportunity, or the ideology to pull it off. But if we keep pushing the pendulum further on every swing with escalating hyper-partisanship and if we sabotage our own institutions–from the civil services to the mainstream media to expectations of basic decency–we will find that on the day when an American Hitler, Stalin, Mao, or Mussolini steps up onto the stage, we will have ripped all of our institutional safeguards to shreds already.
Trump got elected because the American right keeps crying wolf when it comes to illegal immigrants and terrorists and because the American left keeps crying wolf when it comes to fascism and bigotry. Neither side has learned their lesson. And so the crying wolf continues. The reality is, we haven't seen the wolf.6
Yet.