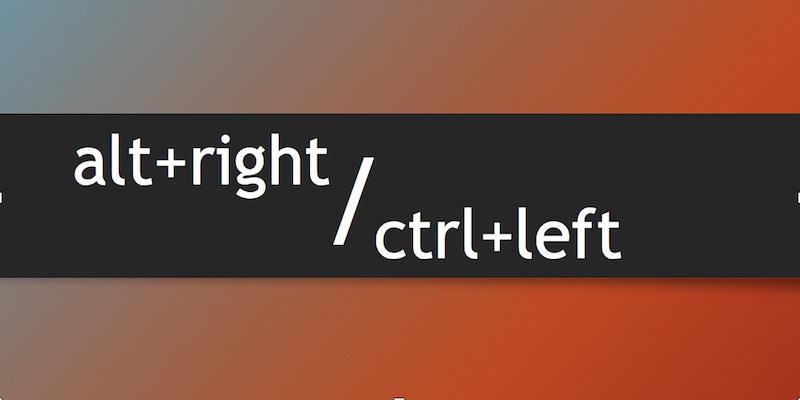 Update: the full text of the speech is now online on its own post.
My university is home to a controversial Confederate War memorial.
It is a bronze sculpture of a college student carrying a rifle, commemorating the students at my university who left their studies and went to fight in the American Civil War for the Confederacy. On the base are three inscriptions, the middle of which shows the student in class, hearing the call of a woman representing duty urging him to fight. The side inscription speaks of honor and duty.
The statue has always been controversial, but recent events have brought the controversy back.
The university is holding an open panel, inviting the general public to share their thoughts. You just had to register, and the first 25 get to go.
Well, I have some thoughts on the monument, and I wanted to share them. So I signed up, and I wrote a speech (exactly 3 minutes in length), and I've been practicing it. On Wednesday, I anticipate getting to deliver the speech.
I would be pretty foolish to not be worried. Actually, on an issue this incendiary, I am pretty foolish to want to speak out at all.
For starters, there's a chance my talk could anger white supremacist groups.
I am a white man with pale skin and reddish/blondish hair. I am married to a beautiful woman from Costa Rica, with caramel skin and these gorgeous black eyes you can just get lost in. We don't have children yet, but we are both excited to meet them. I know they will be beautiful, like their mother. I hope my daughters look like her, with her dark skin and dark eyes and her raven black hair.
If you listen to what white supremacist groups actually say these days, then you'd know this is their raison d'être. They refer to it by the moronic title "white genocide" — the "diluting" of the "white race" through marriage of white people with people of other races.
Me and my family are the main thing that white supremacists march against.
In the speech I have planned, I think I make it clear that I consider the cause of the Confederacy in the American Civil War to be an unworthy cause — it was certainly not worth the lives of the men who died for it.
That might anger white supremacists, who would already have reason to despise my family.
But, I'm not afraid of angering white supremacists; they're evil, but they don't frighten me. Because I know they are a powerless group of isolated and outcast individuals with little to no social standing in their own communities, who are resorted to anonymous online forums for human contact. They are pathetic, and I'm not enough of a coward to shrink away from shadows in a basement.
White supremacy is, of course, evil. It cost me nothing to say that, and means nothing when I do say it, as everyone either agrees with it already, or is a white supremacist and doesn't care what society thinks about them.
White supremacy is also stupid. It is lazy thinking. It is the kind of mental shortcut that the feeble-minded rely on. It is the sort of excuse that the weak-willed cower to, lacking the testicular fortitude to face their own inadequacies. It's the kind of pseudo-intellectualism the internet is famous for, citing poorly analyzed statistics, when all it would take is meeting one normal, middle-class African American to see the fatuity of it all — that blacks and whites are the same race, because there is only the one race of Adam.
My comments might make them mad, but what are they going to do? Make memes about me?
There is also a chance my speech could anger Progressives on the ctrl-left. Actually, probably a much bigger chance. And that does scare me.
It scares me so much that I'm actually considering if I even want to speak at all. I have a speech written, and I've been practicing it, and I've shopped it with a number of friends, and I've made edits and timed it perfectly. But I'm thinking of not doing it at all.
I'm afraid of what the ctrl-left could do to me.
What is the ctrl-left? The label is a take on the alt-right designation, though the ctrl-left have been around for a lot longer. Maybe since the Bush administration. They are a political activist class — that is, they are a class of people with nothing else to do but be politically active. They are employed in universities, shutting down conservative voices. They are employed in news stations, selectively editing narratives and choosing which stories to give press time. They are employed at online opinion magazines, and spend all day opining on politics and culture. They are employed in Starbucks, and then spend 14 hours a day on twitter and tumblr investigating the lives of people they disagree with, trying to have them removed from their jobs, or shut down their youtube, facebook, or twitter to prevent them from sharing in electronic public forums. They are employed in tech companies enforcing "community standards" with bans and post removals, which on platform after platform seems to conveniently mean removing opinions on the right of American politics.
The ctrl-left, in essence, want to control what you are allowed to say, and punish you when you say what you are not.
The most recent explosion of this movement has been in antifa, the group of emotional children using acts of literal street violence to suppress and silence dissident voices in the public sphere — which is to say, they are a group of fascists. These jackbooted thugs have been taking to the streets, punching people in the face, smashing up their campuses in temper tantrums, setting fires, and generally acting exactly like the goosestepping authoritarians they are in order to stop people from saying anything that they don't think people should be able to say anymore.
This latest expression of the ctrl-left doesn't particularly worry me. I can take physical violence. I can take being punched in the face, or maced, or beaten with a club. I would consider it an honor, actually. Make my day.
What does worry me are the online Social Justice Warriors in the ctrl-left who have nothing better to do with their lives, apparently, than to seek new ways to punish people for wrongthink.
I work in academia. Tenured professors cannot get fired for refusing to attend their own classes for two years, but tenured professors have been fired for daring to injure the precious emotions of the ctrl-left. I'm a mere, lowly teaching assistant. I could lose my job, or be dismissed from school. I could be made unhirable in colleges and tech companies.
If my speech offends the wrong person, they could look to dig up all kinds of stuff on me.
It wouldn't even be very hard to dig up stuff on me. For most of my life, I was a pretty terrible jerk. Just ask anyone who knew me in high school. Since high school, I have been slightly tolerable. If you had nothing to do but look for reasons to say crap about me, you could find crap to say about me. And the ctrl-left has absolutely nothing else to do.
But even if they can't find dirt on me, the very act of disagreeing with their orthodoxy is a firable offense. They have power in universities and companies to crush whoever displeases them; and not only do they have it, but they use it.
I know this, so I generally go about my day and just grit my teeth and keep my mouth shut. My fellow students don't have to keep their mouths shut, because they affirm the accepted dogmata of our thought guardians.
I let them talk and express opinions I disagree with and laugh at people who think the exact things I think and endorse ideologies I completely reject and say nothing, because I just want to get out of here alive, get my PhD, and maybe once I have a job I can rely on, maybe then I'll be able to breathe again.
And the crux of the story is that I'm just sick of it. I am sick and tired of shutting up. I am done with being expected to receive with full docility the ramblings of this tumblr magisterium. I'm tired of feeling like I can't speak my mind without retaliation and blowback, while others can express their politics unafraid.
I'm done. I'm done being shut up.
Realistically, I can probably expect nothing. I'm probably over-worrying myself. It's unlikely anyone will really take notice. It's an indoor event with a few dozen speakers, and who really wants to attend a meeting like that unless you're speaking? Local news might pick it up, and they might run two seconds of my three minute speech (probably selectively edited to make it sound like I'm saying something completely opposite of what I'm saying), and then that's probably it. Maybe some person I know might notice and say something, maybe a student would say they heard I spoke or something, but that's about it.
In a rational universe, maybe that's all there needs to be about it. I can just say what I think, people can hear it and agree or disagree with it, we can have back-and-forth, and then we go on our merry ways.
But this is not a rational universe, so who knows what I can expect.
(Authors's Note and General Disclaimer: These are not the only two groups of people with opinions in this country. There are people opposed to the monument who are not part of the ctrl-left and who want civil dialogue and peaceful protest to lead the change. There are people in favor of the monument who are neither white supremacists nor part of the alt-right, and who want all people to be treated with the dignity due all human individuals. There are people on the left who also champion free speech, such as the ACLU, because free speech is not a partisan concern but the birthright of humanity. I know these people exist, because I know them; they are my family and friends and neighbors. With all of these people, I hope to see the American spirit of passionate but nonviolent engagement in the marketplace of ideas continue to drive political discourse. To the ctrl-left and alt-right, I pray that God has mercy on you and grants you repentance from your hatred, violence, and folly.)