This post is part of the General Conference Odyssey.
This is my first post in the GCO in a long, long time and it feels great to be writing again. I really hope to stick with it this time. I plan on working my way through the entire backlog of posts I've missed (I don't even know how many there are at this point. 10? 20? 30?) But my first priority will be keeping apace with the current ones. I'll fill the backlog in as I can.
I have so many thoughts about the April 2018 GC that just concluded. First and foremost: a temple in Richmond, VA? I thought that the day would never come. With the huge DC temple so close by (relatively speaking) I didn't even dare to hope. We had lots of friends over at our house watching the session, and we all went nuts when they made the announcement!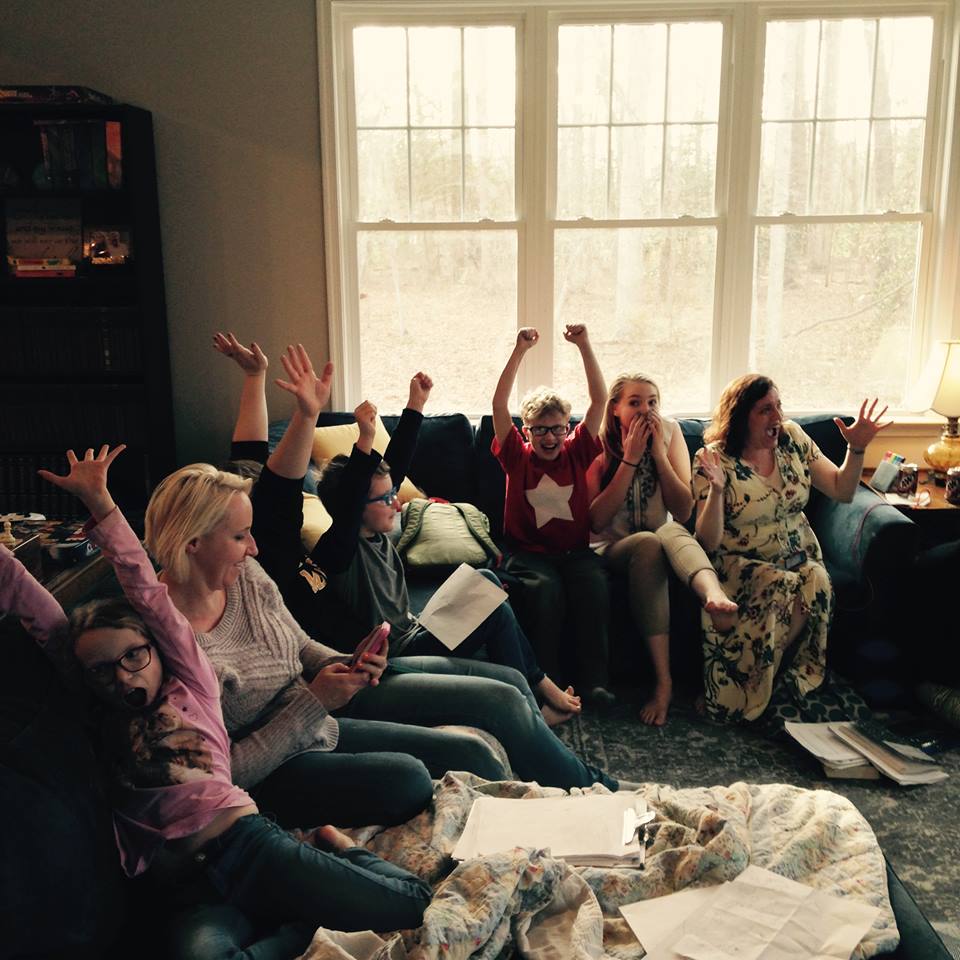 What I decided to write about—before then—was a pair of talks from the Saturday morning session. The two talks are Am I a Child of God by Elder Brian K. Taylor and Even as Christ Forgives You, So Also Do Ye by Elder Larry J. Echo Hawk.
In his talk, Elder Taylor talked about the experience of a friend of his who—when she was a teenager—caused a car accident that took the life of the other driver. "Someone lost their mom," he quotes her as saying, "and it was my fault." It was a strong talk about the power of learning to hold onto our identity as children of God even when we feel terrible about our own mistakes, but part of me couldn't help thinking: Yeah, it was tough for her. What about the children of the mom that died?
That was still in the back of my mind when I heard Elder Echo Hawk begin a story in his talk:
On a December night in 1982, my wife Terry and I were awakened by a phone call to our home… As I answered the phone, I heard only sobbing. Finally, my sister's struggling voice said, "Tommy is dead."
Elder Echo Hawk went on to describe how his family, with the help of Christ, was able to open their hearts to the family of the drunk driver who killed his brother.
These talks were not about the exact same accident, but I was incredibly struck by the fact that here we had two talks—back to back—about fatal car accidents. One from the perspective of a person who had caused a fatal car accident and survived, and one from the perspective of the family of a man killed by a car accident caused by someone else.
This is what forgiveness looks like: it has two sides.
One of the hardest things to learn about Christianity is that ultimately there are no bad guys. We're not really wired for that, and it's a radical and explosive perspective to take. But—in the end—it is the perspective of a God who loves all of His children.
It doesn't mean that all of our mistakes cancel out. That would be trivializing. The perspective is hard precisely because they don't. Because mistakes so often have the sinner on one hand and the sinned on the other, and that creates a divide that can seem unbridgeable.
We are not taught to pretend the sin didn't happen. Nor—it should go without saying—are we taught to subject ourselves to ongoing abuse. But we are taught to forgive the one who has wronged us and, when we are truly penitent and have done all we can, we are taught to forgive ourselves.
Both aspects are hard. Both aspects are necessary. And ultimately, none of us are strong enough to bridge that chasm alone. It is Christ—His example and the power of His atonement—that allow us to cross the divide between the wrong-doer and the wrong-sufferer.
He is the bridge that spans the chasm.
—
Check out the other posts from the General Conference Odyssey this week and join our Facebook group to follow along!