As someone who is passionately pro-life, something I care deeply about is recognizing the humanity in those who don't meet our usual definition of perfection. One of the great, unknown tragedies of modern America is that the vast majority of babies with Down syndrome are aborted, depriving them of their lives and us of their light and of our need to exercise our humanity in empathy with and sacrifice for those who need us. As Viktor Frankl said:
If all men were perfect, then every individual would be replaceable by anyone else. From the very imperfection of men follows the indispensability and inexchangeability of each individual.
To be born with a serious genetic defect is of course a terrible tragedy, but to spare us from the knowledge of tragedy by hiding those who suffer–either through abortion or institutionalization and segregation–is to compound and expand that tragedy. We are most human when we recognize humanity in those who are not like us, and that's why I love this story:
Guidotti's life has been all about beauty and the power of images. He spent years as a fashion photographer in Milan, Paris, and with a studio in New York, always shooting what fashion editors decreed to be beauty. Then, fifteen years ago, when he considered photographing a woman with a disability, he was shocked at images in medical textbooks he consulted. Where, he asked, is the humanity?
Where indeed. As a result, Guidotti began a personal effort to change that by photographing people–often children–who suffer from these conditions. The results are challenging, beautiful and–especially when you learn that so many of the subjects died young–heartbreaking.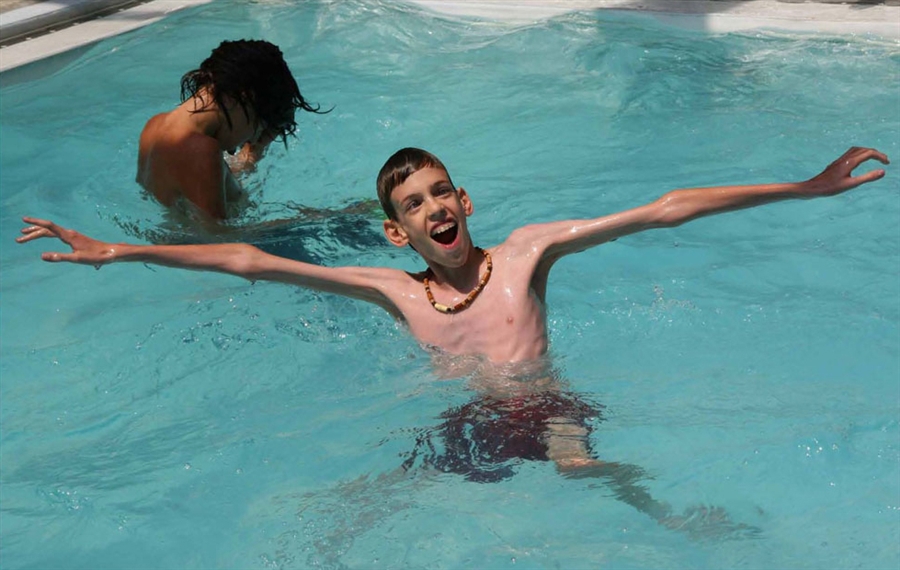 Check out the article, and watch the video as well. Really, you've got to watch the video.