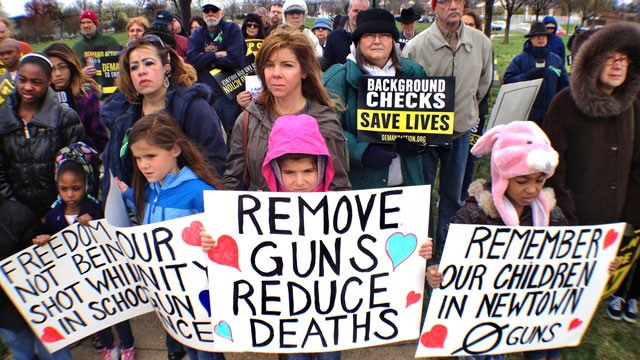 If you Google "obama cdc gun study" you get interesting results: a bevy of mainstream pieces from January or February of this year when President Obama overrode Republican obstructionism to fund CDC research into gun violence and then a smattering of much more recent articles from conservative outlets crowing that the first such study proved they were right all along and that it "shreds" Obama's position.
One of the first appears to be The New American which also links to a draft of the report. It's mostly a glorified literature review an reinforces statistics gun advocates have long known about, such as the fact that lawful, defensive use of a firearm is more common (500,000 – 3,000,000 / year) than illegal use to commit a violent crime (300,000 / year). The study also found that many gun control laws are not reliably effective and, interestingly, it turns out that if you take California, Illinois, New Jersey, and Washington D.C. out of the national crime statistics, we go from a country that has 20 times the violent gun crime rate of the rest of the developed world to being basically average. These states have the most restrictive gun control laws in the country, and it doesn't seem to be helping very much.
Good for the conservatives, but here's the question: if they knew all along that this would be the result, why did they defund the CDC's investigations to begin with? It's a little rich to take credit for a report you would never have willingly permitted.
I'm glad more good evidence is out there, but both sides end up looking like fools to me.