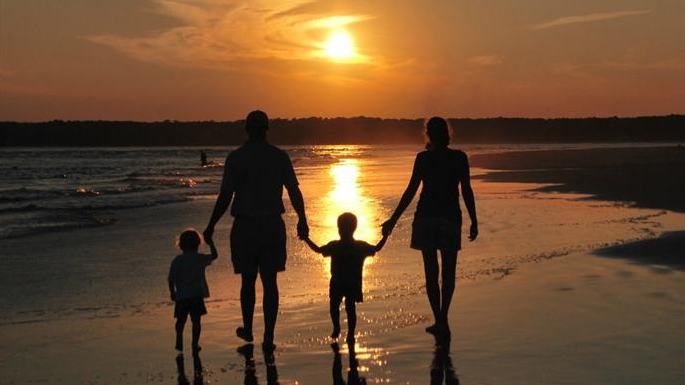 My friend Tom Stringham has an excellent post at his blog Virtuous Society in which he outlines a secular argument against same sex marriage. It's the single best argument I've read, not because it's new or innovative, but because it's the most concise expression of all the key points that so many of the same-sex marriage opponents have been focusing on. It begins:
If marriage is a real thing, then before we can decide what the rules of eligibility are, we have to know what it is–what marriage is. We want our marriage law to deal with real marriage, in the same way that, say, our criminal law deals with "real" crime, and not just anything the government wants to call crime.
This is a deft analogy. We all recognize that, technically, whatever the government decides to make criminal is a crime. But we all generally recognize that this technical definition misses something deeper. To the extent that the criminal code is arbitrary, it loses it's moral force and we stop seeing it as a "real" crime. And so the question becomes: what lurks behind marriage that makes it something worthy recognizing in the first place? This isn't a historical question, because there's no point in the history of the institution of marriage at which a bunch of scholars or lawyers or politicians sat down and decided to hash out marriage law from first principles. Marriage laws are a product of evolution, along with much of our legal code1, rather than intentional design. But that doesn't mean that they are arbitrary.
Please read Tom's post for the rest of his argument.
In the meantime, here are some more thoughts.
First, I think secular arguments tend to be the best kind of arguments because (1) they appeal to a broader audience and (2) by not relying on the claims of any particular religion, they are more compelling. I don't have anything against specifically religious arguments, but I find that–even as a religious person myself–if it's a matter of public policy it's preferable to state the argument in the broadest terms possible. That's what I've always done when it comes to the abortion issue, and it's what makes sense with the issue of same-sex marriage as well.
Second, I just thought I'd note some other interesting articles I found on the topic recently.
How Same-Sex Marriage Makes Orphans of Us All – This is an article from The Federalist that digs a little deeper into some of the philosophical ramifications of same-sex marriage: "To obliterate the sexual-difference feature of marriage is a radical repudiation of its character and, ominously, of the character of the human person it acknowledges and protects." Going on:
So not only does same-sex marriage ideology redefine parent, but also child. For on its account, a child comes into the world not naturally related to anyone, but only transactionally connected to the persons responsible for fetching him through various means. No child in a same-sex household derives from the relationship of the partners in that home; every such child has been torn from at least one parent. Rather than a child's dissociation from parents being a tragedy, it is a necessity and design feature of the same-sex regime.
I realize this is not going to be a remotely well-received argument because of the conclusions it draws, but the logic is fairly straightforward: either biological relationships are intrinsically valuable, or they are not. I believe that they are. That the mere fact of biological relationship–parent to child and also to siblings, cousins, and other kin–means something. And if it does, then deliberately creating children in a way that deprives them of this connection is morally troubling in a way that, for example, adopting children in need is not.
Is having a loving family an unfair advantage? – We may as well expand outward from gay marriage to the family generally to questions of fairness and privilege. Thus, this article from The Philosopher's Zone which argues that–along with economic and gender and other forms of systemic inequality–having a loving family is also a source of inequality that society should rectify. On the one hand, I appreciate that the philosophers who tackle the question are shooting for a moderate position, they contrast private school (which they believe cannot be justified because it is unfair) with reading to your children (which they say is unfair, but cannot reasonably be stopped.) OK, so they aren't saying that you can't read to your kids because of the unfair advantage it gives, but (1) they still think you should feel bad about what you're doing2 and (2) moreover the "right" to read your kids bedtime stories is in their conception contingent. The fact of the matter is that having a serious discussion about whether or not to ban bedtime stories is intrinsically alarming, even if the philosophers decide that (based on their particular criteria), reading to your kids is permissible for now. The implication is clear: the right of parents to provide the best environment they can for their own children within the walls of their own home is not absolute, but rather depends on a particular argument that happened to turn out this way today, but could–in the future, under different analysis–turn out in another way.
The Wild Ideas of Social Conservatives – I'll wrap up with a pre-emptive response to the points I've enumerated thus far. One of the common rejoinders to conservative concerns about marriage, the family, and privilege arguments is that conservatives are hysterical. When have their fears ever, ever turned out to be justified? Well, in this post Douthat tackles that contention head on and points out that, well, conservative fears have been born out many times in the past.
It's not that social conservatives are always right about where American society is going…

But there's still a broad track record that's worth considering. In the late 1960s and early '70s, the pro-choice side of the abortion debate frequently predicted that legal abortion would reduce single parenthood and make marriages more stable, while the pro-life side made the allegedly-counterintuitive claim that it would have roughly the opposite effect; overall, it's fair to say that post-Roe trends were considerably kinder to Roe's critics than to the "every child a wanted child" conceit. Conservatives (and not only conservatives) also made various "dystopian" predictions about eugenics and the commodification of human life as reproductive science advanced in the '70s, while many liberals argued that these fears were overblown; today, from "selective reduction" to the culling of Down's Syndrome fetuses to worldwide trends in sex-selective abortion, from our fertility industry's "embryo glut" to the global market in paid surrogacy, the dystopian predictions are basically just the status quo. No-fault divorce was pitched as an escape hatch for the miserable and desperate that wouldn't affect the average marriage, but of course divorce turned out to havesocial-contagion effects as well. Religious fears that population control would turn coercive and tyrannical were scoffed at and then vindicated. Dan Quayle was laughed at until the data suggested that basically he had it right. The fairly-ancient conservative premise that social permissiveness is better for the rich than for the poor persistently bemuses the left; it also persistently describes reality. And if you dropped some of the documentation from today's college rape crisis through a wormhole into the 1960s-era debates over shifting to coed living arrangements on campuses, I'm pretty sure that even many of the conservatives in that era would assume that someone was pranking them, that even in their worst fears it couldn't possibly end up like this.

More broadly, over the last few decades social conservatives have frequently offered "both/and" cultural analyses that liberals have found strange or incredible — arguing (as noted above) that a sexually-permissive society can easily end up with a high abortion rate and a high out-of-wedlock birthrate; or that permissive societies can end up with more births to single parents and fewer births (not only fewer than replacement, but fewer than women actually desire) overall; or that expressive individualism could lead to fewer marriages and greater unhappiness for people who do get hitched. Social liberals, on the other hand, have tended to take a view of human nature that's a little more positivist and consumerist, in which the assumption is that some kind of "perfectly-liberated decision making" is possible and that such liberation leads to optimal outcomes overall. Hence that 1970s-era assumption that unrestricted abortion would be good for children's family situations, hence the persistent assumption that marriages must be happier when there's more sexual experimentation beforehand, etc.

I'm not going to tell you that either side has a monopoly on the truth; human nature is much too complicated for that. But I will say, again, that if you look at the post-1960s trend data — whether it's on family structure and social capital, fertility and marriage rates, patterns of sexual behavior and their links to flourishing relationships, or just trends in marital contentment and personal happiness more generally — the basic social conservative analysis has turned out to have more predictive power than my rigorously empirical liberal friends are inclined to admit.
Not surprisingly, I agree with Douthat. Social liberals tend to see opposition to gay marriage as merely an expression of bigotry. In some cases, it certainly has been. But, even if this list of social conservative fears proves nothing else, the history of widespread paranoia3 of social conservatives going back to the 1960s and the ensuing data should underscore the fact that concerns about gay marriage and sexual mores are not isolated outbreaks that can only be explained by appeals to fear or animosity. On the contrary, this kind of opposition is part of a consistent concern for social well-being that has, in at least some important and recent cases, proved to be well-founded.