Another way of stating that is "buying women should not be legal". 1 The latter statement seems more clear, or at least I assume it is, given Amnesty International's potential call to end laws against sex work for all involved, for the sake of "human rights".  Because nothing says human rights of women like legalizing the roles of pimps and johns, whatever they do to "their" women.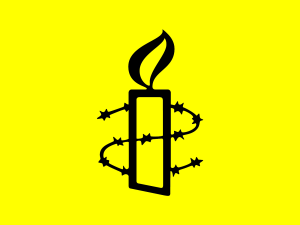 The NYT has posted a great op-ed discussing the (lack of) merits of such a legal move.  I've yet to read a convincing argument on how decriminalizing pimps and johns actually protects women, but in this op-ed we get a real solution to the abuse, force, and trafficking that often goes hand-in-hand with sex work.  The author, Rachel Moran, was once a sex worker herself, beginning at the age of 15 (does that look like human rights to you?).  She suggests making the sale of sex legal, but keeping the purchasing of sex illegal, and she has data to back this stance up.
In countries that have decriminalized the sex trade, legal has attracted illegal…. In New Zealand, where prostitution was decriminalized in 2003, young women in brothels have told me that men now demand more than ever for less than ever. And because the trade is socially sanctioned, there is no incentive for the government to provide exit strategies for those who want to get out of it. These women are trapped.

There is an alternative: an approach, which originated in Sweden, that has now been adopted by other countries such as Norway, Iceland and Canada and is sometimes called the "Nordic model."

The concept is simple: Make selling sex legal but buying it illegal — so that women can get help without being arrested, harassed or worse, and the criminal law is used to deter the buyers, because they fuel the market. There are numerous techniques, including hotel sting operations, placing fake ads to inhibit johns, and mailing court summonses to home addresses, where accused men's spouses can see them.
I'm not sure if the "Nordic Model" leaves room to criminalize the roles of pimps, but overall seems like a much better solution, one that really protects the human rights of women and girls (girls! people, girls).  Moran even has great suggestions on what to do with the fines collected from prosecuting johns, read the whole article to find out (hint: it involves helping women).