Recently the Oregon State University Socratic Club hosted a debate on abortion between Dr. Nadine Strossen1 and Dr. Mike Adams2. If a pro-lifer wants to learn how to effectively discuss this topic, this debate is the one to watch.
Mike made a number of great points. First and foremost, he would not let die the subject of defining what the fetus is. During his opening statement, he emphasizes repeatedly the indisputable fact that the fetus is a living, biological human being, complete with citations from textbooks. Later, when Nadine starts using the term potential life during the discussion section, he states (twice!) that dead things don't grow. An audience member even chimes in later with a question asking whether these newly conceived, two-celled organisms have the DNA of a plant, a hippopotamus, or a human. The answer, of course, is human.  It's a seemingly stupid question, but I've found asking and answering that stupid question helpful on more than one occasion because it once again centers the discussion of the humanity of the fetus.
Mike also did a great job discussing the future value argument, which I would rate one of the best arguments for the philosophical value of the fetus. I really liked his analogy, which I hadn't heard before, of taking a photo of the Grand Canyon on an old Polaroid camera. While the picture is developing, does it not have value? If my brother takes that picture and rips it up, have I not lost something of value, even though currently no picture existed on the film? I like the analogy in particular because it's brief, an all-important attribute for using analogies in debates and discussions.
Mike made another good point on value. Many people will express uncertainty on the moral status of the fetus. If such uncertainty is the case, doesn't that recommend caution and erring on the side of respecting human life, rather than destroying something (or rather, someone) whose value you do not know?
Lastly, Mike brought up probably my favorite pro-choice philosopher: Peter Singer. Peter Singer is the single most helpful pro-choice philosopher. Singer illustrates that, if one argues for gradualism (i.e. an entity gains worth as it gains functions like cognizance), you have to endorse potential infanticide if you're going to be consistent because newborns lack many key mental characteristics, such as self-recognition, just like fetuses. The only caveat I would add to Mike's argument is that Peter Singer does argue that the love parents have for their children means infanticide would almost always be terrible, but that's not really a comfort because underlying that statement is a very grim sentiment: newborns and infants only have value and therefore the right to live because their parents love them.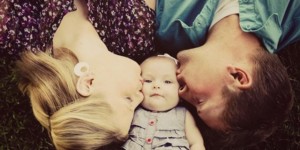 Overall, I have found that pro-lifers in debates have to keep the value of the fetus at the center of the debate. It's not that the bodily autonomy argument isn't also important, or that women in general don't merit a portion of the discussion, but all too often the entire debate will proceed without a single discussion of the fetus' value. Some pro-choice debaters actively argue that the topic isn't relevant because bodily autonomy would win out no matter what the moral status of the fetus. My view: Don't listen. The moral status of the fetus is of utmost importance. If we're going to make a moral and legal assessment between two entities, we have to know what the moral and legal status of those two entities is!
Speaking of bodily autonomy, one question with which Mike did struggle was the organ donation question. He made a distinction between strangers and children, which isn't bad, but I think a better distinction (related to the child/stranger distinction) is that you aren't responsible for a stranger's state of dependence, whereas the mother and father are responsible for the fetus' state of dependence. And if a person wants to discuss whether sex entails a responsibility to any resulting children, that sets up a comparison to child support, which almost no one, pro-life or pro-choice, opposes.
Overall, an excellent debate. I apologize in advance for not giving any coverage to Nadine Strossen. I didn't find any of her arguments particularly compelling, especially when they focused on the fact that abortion is legal or that some religious people are ok with abortion. She's clearly a very smart women, but I just didn't find myself moved by any of her arguments. Anyways,  if you have time to watch the full debate, I highly recommend it, and you can form your own opinions on Mike and Nadine's arguments.