Speaking as a gun-owner and gun rights advocate, I actually appreciate this meme:
This meme gets to what is, I think, the heart of the issue here: if you don't like the level of access Americans have to guns, you should advocate for changing the Constitution.
Because the fact is that gun ownership is a constitutionally protected right. And maybe you don't think it ought to be, and that's okay. But then the solution is to amend the Constitution, not to ignore it or try to circumvent it. I don't want to get rid of or even modify the 2nd amendment, but I am more comfortable with people trying to do that than I am with encouraging the government to deprive its citizens of constitutionally protected rights without due process. However you feel about private gun ownership, that is a terrible precedent.
And that's why memes like these annoy me: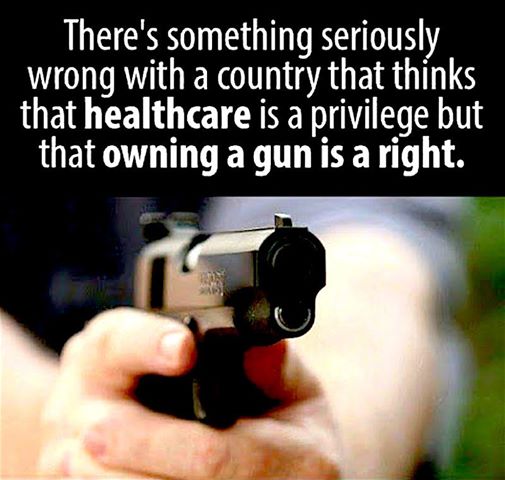 Whatever you think of the healthcare debate, owning a gun is a right. It's not as if gun rights advocates just made this up–it's specifically delineated in the document our society normally treats as the most authoritative law of the land.
Imagine such a dismissive attitude applied to other constitutional rights:
There's something seriously wrong with a country that thinks a college education is a privilege but that freedom of the press is a right.

There's something seriously wrong with a country that thinks a living wage is a privilege but a trial by jury is a right.

There's something seriously wrong with a country that thinks owning a home is a privilege but voting is a right.
Does that sound a little messed up to you?
And look, I get it. A lot of people don't think owning a gun should be on par with freedom of the press or the right to vote. I disagree, but if that's what you think, okay. Argue we should change the Constitution. But it just doesn't make sense to treat this debate as if the Constitution is irrelevant.
Some people argue our forefathers would've never intended the 2nd amendment to be applied the way it is today.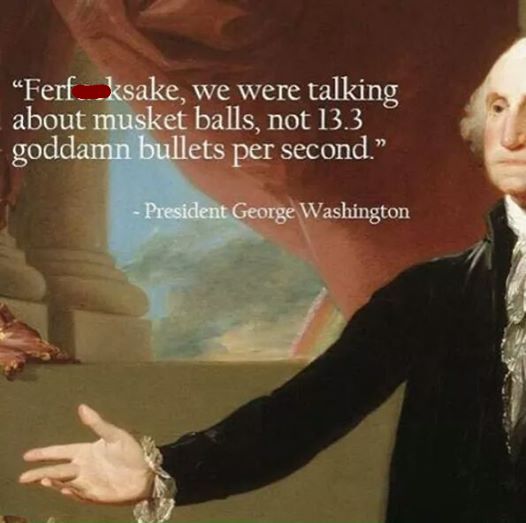 (And the response…)
But whatever you think our forefathers originally meant, the Supreme Court has upheld the right of citizens to individually own guns.
I don't pretend to know the answer to gun violence. It's clear guns have been used for a lot of violence, but I think gun control advocates downplay the number of Americans who have protected themselves with guns.1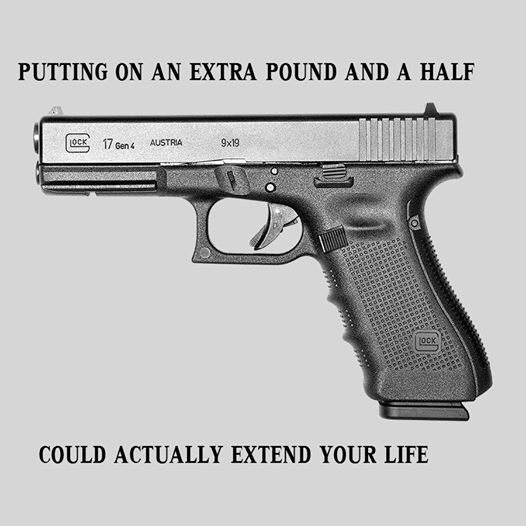 I also think gun rights advocates often do a pretty poor job addressing the very legitimate heartbreak and fear people have about mass shootings and other gun violence.
Defending the right to bear arms in the wake of something as horrible as Pulse doesn't appeal to me at all. It's like a more intense version of defending free speech in the wake of some hateful Westrboro Baptist Church picket, or defending our rights to due process knowing that means a lot of rapists never see a day in prison. I'm not indifferent to these outcomes. But I'm also not willing to agree the Constitution applies only as long as we're not heartbroken or enraged. It applies all the time.