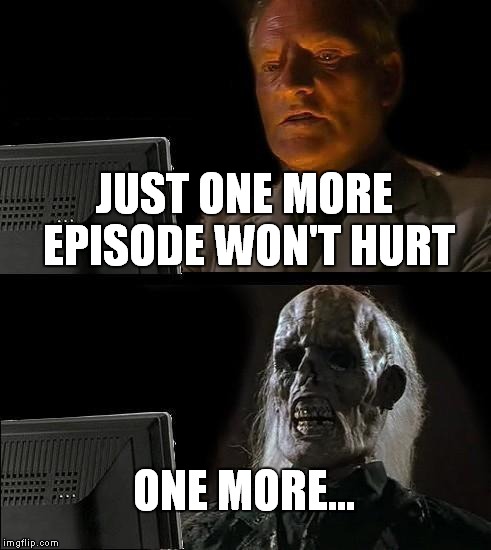 Last year, Difficult Run started "The DR Book Collection" as a way of letting readers know what the DR editors were reading while providing some informative reviews/videos about the books themselves. Aside from the Goodreads-like sharing, the Collection in a sense acts as a window into the intellectual worldviews of the various editors.
But along with serious reading comes a Netflix binge or two. Our "What I'm Watching" section will be the place where DR editors share what new TV obsessions they've discovered, what movies moved them like no other, and what series have eaten away many precious hours of their fleeting lives.
Basically, this is where we invite you to join us on the couch in pop-culture nirvana and veg.
May 4, 2017: Erased (2016)
May 10, 2017: Death Note (2006-2007)
May 19, 2017: A Silent Voice (2016)
Sept. 13, 2017: Anime Catch-up
The Melancholy of Haruhi Suzumiya (2006, 2009)
One-Punch Man (2015)
Attack on Titan (2013, 2017)
One Week Friends (2014)
Your Lie in April (2014-2015)
The Devil Is a Part-Timer! (2013)
Fullmetal Alchemist: Brotherhood (2009-2010)
Scum's Wish (2016-2017)
My Teen Romantic Comedy SNAFU (2013, 2015)
Haikyuu!! (2014-2016)