A couple of weeks ago I wrote a frustrated counter-reaction to criticisms of Elder Callister's article "What is the Lord's Standard for Morality?" A lot of folks liked it. A lot of other folks did not. I found friends and family in both camps. That made me cautious as I wrote this followup.  Not because I temper my words to try and please people, but because when folks I respect disagree with me I like to take the time to listen and reconsider. So I listened. And I reconsidered. This post is the result.
A Rock and a Hard Place
The idea that we should be careful in how we talk about sexual morality is valid. Last year, Elizabeth Smart provided a stark example. She described how an object lesson she'd heard in church that compared sex to chewing gum came to her mind after she was first raped by her kidnapper.
I thought, 'Oh, my gosh, I'm that chewed up piece of gum, nobody re-chews a piece of gum, you throw it away.' And that's how easy it is to feel like you know longer have worth, you know longer have value. 'Why would it even be worth screaming out? Why would it even make a difference if you are rescued? Your life still has no value.'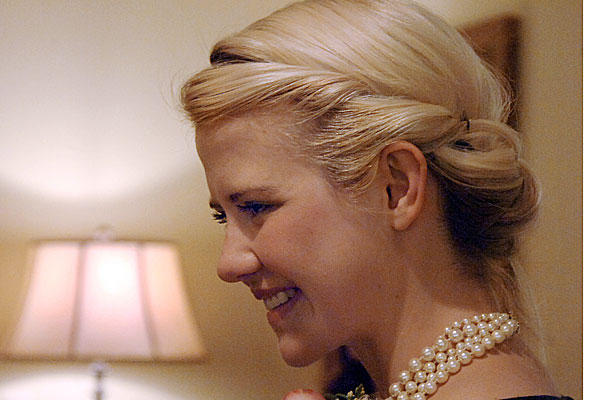 I'm sure that the person who gave this lesson meant well, but that object lesson (along with its cousins: the nail in the board, the licked cupcake, and the crumpled rose) is an example of purity culture, and purity culture is Satanic. Most of the time when we talk about sin, we use a mistake-paradigm. Sins are mistakes, and through the Atonement they can be fixed. Jesus says "though your sins be as scarlet, they shall be as white as snow; though they be red like crimson, they shall be as wool."1 It is true that the Atonement cannot erase the consequences of our sins, but it can and does make us whole. That's the point, and for the most part, it's what we teach.
Except when it comes to sexual sins. Then, suddenly, we switch from a mistakes-paradigm to a purity-paradigm. You can fix something that is broken, but rotten meat is bad forever. Even more pernicious, however, purity-culture makes it seem as though virginity and chastity are the same thing. This implies that even a victim of a rape should somehow bear the guilt of sexual transgression. That is an abominable and indefensible teaching. The mistakes-paradigm is compatible with Christianity. Purity culture, although it's often preached by Christians, is not. It is antithetical to the Savior's message of hope and redemption. It is what Satan, the accuser, wants us to believe. 
As she recounts in her autobiography, Smart remembered that lesson when it could have done the most harm to her. She was rescued from despair, however, by the memory of love. She knew that her mother and father would accept her back with loving and open arms no matter what had been done to her. Throughout her awful ordeal, she remembered the love of her family and felt the love of her Heavenly Father. Love won out, and because of that Elizabeth found the resolve to endure and, in the end, to defeat her tormentors. But first she had to defeat a false teaching she had been subjected to in Sunday school.
There is more to the story. As I wrote at the time, headlines covering her comments ran along the lines of "Elizabeth Smart: Abstinence-only education can make rape survivors feel 'dirty,' 'filthy'" and "Traditional Mormon Sexual Purity Lesson Contributed to Captivity, Elizabeth Smart Tells University Audience." There was no shortage of those who were ready to use her words to score points for the world's view of sexual freedom, whether she agreed or not.
The Church's unwavering adherence to strict moral standards is unusual in our modern society, and it is under constant attack. This attack could have tragic consequences, precisely because the Church's stark and plain teachings on chastity and morality have measurable, beneficial effects. A 4-year study conducted at the University of North Carolina found that, compared to other religious denominations, Mormon youths were more devout, more able to articulate their own faith, and more likely to adhere to the standards set by the Church. As Deseret News reported, the study found that fewer Mormon teens:
Engaged in sexual intercourse
Had ever smoked pot
Drank alcohol a few times a year
Watched x-rated or pornographic programs in the past year
There's good reason to believe that clear teachings contribute to these measurably different outcomes for Mormons.  Researcher Stephen Vaisey interviewed more than 20 Mormon youths for the project, and subsequently noted:
One of the groups that stood out … were the Mormons. In general they tended to be more articulate about their religion, what their religion actually taught and what kind of religious constraints it placed on them. [emphasis added]
Plain and unflinching talk from Church leaders is a shield between our children and the dangerous temptations of our modern world. These teachings are not a matter of sheltering youth, but rather of empowering them to see clearly the choices that lie before them.
We are trapped between the rock of purity culture and the hard place of the world's dismissal of the seriousness of sexual sin.
Daggers Placed to Pierce Their Souls
The response to my original post that surprised me the most was the oft-repeated complaint that I had skipped over the worst line in the talk. That was:
In the end, most women get the type of man they dress for.
Some folks accused me of leaving it out because I didn't know how to account for it, but the truth is that I left it out because it didn't even register as problematic. I took it to be just a simple observation that dress, along with many other factors, is one way that like-minded individuals identify potential mates in a process known in economics, sociology and anthropology as assortative mating. If you would like to marry a man who values modesty in dress, then it makes sense to dress modestly. (The existence of assortative mating is itself so well known that some studies fault it for rising income inequality.)
Others, however, pointed out that the word "get" as opposed to "marry" was just too similar to the phrase "get what they deserve" and that, combined with a reference to a woman's dress, it was just too close to victim-blaming. I do not dispute the validity of this reaction. One of the things I've learned, especially in private discussions, is that people can react to the same words in very, very different ways and that if you are willing to listen you will generally learn that people have good reasons for reacting the way that they do.
More than anything else, these discussions reminded me of Jacob's haunting and cutting words when he spoke about chastity:
7 And also it grieveth me that I must use so much boldness of speech concerning you, before your wives and your children, many of whose feelings are exceedingly tender and chaste and delicate before God, which thing is pleasing unto God;
8 And it supposeth me that they have come up hither to hear the pleasing word of God, yea, the word which healeth the wounded soul.
9 Wherefore, it burdeneth my soul that I should be constrained, because of the strict commandment which I have received from God, to admonish you according to your crimes, to enlarge the wounds of those who are already wounded, instead of consoling and healing their wounds; and those who have not been wounded, instead of feasting upon the pleasing word of God have daggers placed to pierce their souls and wound their delicate minds.
10 But, notwithstanding the greatness of the task, I must do according to the strict commands of God, and tell you concerning your wickedness and abominations, in the presence of the pure in heart, and the broken heart, and under the glance of the piercing eye of the Almighty God.2
I always imagined, when I read these verses as a kid, that the women and children in the crowd must have just had very delicate Victorian sensibilities about the topic of sex. Now I realize how dubious that reading is, and I wonder how many of those in the audience had been traumatized by sexual assault, rape, and abuse. I don't say this to give Elder Callister a get-out-of-jail-free card, because after all the big difference between Jacob's words and the Ensign article is that Jacob gave this extended apology/warning (the earliest known trigger warning?) and Elder Callister did not.
My position is this: I think Elder Callister meant no ill will, and that it's probably impossible to talk about these issues without causing pain to at least some people. As an audience, we should try to understand the principle behind the words. But I also would hope that our leaders can continue to learn how to be as careful as they may, without diluting the message, in picking their words, and I sincerely acknowledge the validity of those who were hurt by these words. Perhaps it is some comfort, in re-reading Jacob 2, to find yourself in good company.
What is Rape Culture, Anyway?
A post at Feminist Mormon Housewives called me out for misunderstanding what the term "rape culture" means. To be fair: that's valid. I have my own definition of rape culture, but I shouldn't have used a non-standard definition without more carefully explaining what it was and that it's non-standard. I'm not going to get into that now, either (although the basics are in my original post). Instead, let's just pause and consider a small irony.
One of the primary concerns with Elder Callister's talk is that he used words and phrases that could be hurtful to his audience, even if the hurtful  meaning wasn't intended or even logically implied by his words. And that is valid. But wouldn't the same concern apply to deploying a deliberately inflammatory term like "rape culture" to describe the talk? After all, there are quite a few people who aren't familiar with the technical definition (that's not in dispute, since the FMH post takes the trouble of providing the definition) so, by their own logic, perhaps critics ought to be more careful with their language? Just to be clear, my concern is not that Elder Callister's feelings might be hurt, but rather that a very large number of faithful Mormons who do not keep current on feminist political terminology will be confused and hurt when some of their fellow Mormons start associating a general authority and advocacy of rape. So really, by the logic of the critics of the talk, we shouldn't even be having a conversation using the term "rape culture" at all.
The substance of the rape culture accusation could be made without the incendiary terminology. Using the conventional definition, rape culture is the idea that common attitudes can lead indirectly to rape. Specific examples of rape culture include anything that condones or advocates (1) victim-blaming, (2) sexual objectification, or (3) trivializing rape. I don't think anyone is seriously arguing that the talk trivializes rape. We've already talked about how the "get the type of man they dress for" line sounded like victim blaming. I have already conceded the validity of that painful association, but I am not willing to go from sounds like victim-blaming to engages in victim-blaming. (The observation that women's dress can affect men doesn't rise to the level of victim-blaming, either.)

So that leaves sexual objectifcation. Here the problem is not with any particular phrasing of any particular talk, but with the concept of modesty as it exists in Mormonism. Critics argue that emphasizing modest dress turns women into sexual objects, and that the only solution is to talk about modesty less. (They also argue that we should encourage women to dress modestly for themselves and not just for the sake of men, but I'm not going to go into that because I agree with it.) So, should the Church shut up about modesty, or at least talk about it a little bit less?
Will the Real Moderates Please Stand Up
As I mentioned, the number one criticism of my post was that I had skipped over the "get the type of man they dress for" line. Only slightly less prominent, however, was the argument that the critics of Elder Callister's talk didn't have anything against the Church's standards or teachings on modesty. The theory was that the big kerfuffle wasn't about what Elder Callister said. It was just about how he said it. I don't for a moment doubt that the folks who told me that were sincere, but it's worth pointing a couple of things out. First, even though some of them said (effectively) "I'm not going to criticize the content, just the delivery" they also disagreed with the content. Their position was "I think Elder Callister is wrong about sexual morality, but I'm choosing only to criticize his delivery. Not his message." In other words, lots of the critics do, indeed have a beef with the Church's positions. Secondly, plenty of the folks criticizing the talk did quite plainly criticize the Church's teachings as well.
The original piece that set me off (Natasha Helfer Parker's Morality? We can do much better than this) included an explicit rejection of the Church's teaching that homosexuals ought to remain chaste and urged a shift to accepting monogamous gay sexual relations as moral. Several of the commenters on my piece insisted that, since there's no direct scriptural evidence against masturbation, it ought not to be considered a sin (or at least, not a serious one). I was tempted to write this off as one of those weird, fringe issues that make the Internet such an interesting place until another piece at Feminist Mormon Housewives made the exact same case:
If you are going to say that the Lord condemns masturbation, please cite me chapter and verse on that. Masturbation is something that a vast, VAST majority of people on the earth and in the church have done. If it is sinful, it is a sin like lying, being inconsiderate, or any number of other mistakes that we all deal with.
And of course, in addition to teachings on homosexuality and masturbation, there are also those who would call for the Church to stop speaking so loudly and clearly about modesty. So, to my friends who tried to tell me that I was getting upset at nothing because no one actually challenged the Church's teachings, I have to say: "look again."
Keep in mind that in the first section of this post I argued (1) that the Church's uniquely clear teachings on moral issues had led to uniquely positive results for our youth and (2) that the world outside is ready to abuse any possible opening to attack those teachings. In that context, the important thing isn't that certain members of the Church feel comfortable publicly calling for the Church to retreat from traditional teachings. Instead, the important thing is why. What is the rationale behind this call for the Church to moderate moral teachings?
Sara Katherine Staheli Hanks' (who wrote the FMH piece quoted above) argument boils down to the ever-classic: But everyone's doing it! (Her exact words, just to re-quote, were that "Masturbation is something that a vast, VAST majority of people on the earth and in the church have done." So, how bad can it be, right?) Parker, on the other hand, wrote that the standard on homosexual sex should be lowered because it "sets the Mormon LGBTQ population up for almost guaranteed failure," and then broadened that logic at the end when she said: "The way that sexual standards are presented in this type of talk is unrealistic and sets people up for failure."
It's impossible to tell exactly which standards, other than those concerning homosexuality, Parker believes the Church should revise downwards, but the logic is basically limitless. If we accept the idea that whenever the Church's standards get too high we need to lower them to more realistic levels, then they aren't really standards at all. They are more like best practices or conventions. The principle of idealism cannot survive that assault. As I stated in my original piece: this logic is fundamentally anti-Christian. It's the counterpart to purity culture. Purity culture says the Atonement cannot save you, and lowering standards until people can achieve them on their own says the Atonement is not needed to save you. These are just two different ways to repudiate the Gospel.
As much as moderate critics of Elder Callister's talk may earnestly and sincerely believe in simply improving the way that we talk about sexual morality, it's important to realize that we're having that conversation in the midst of a greater battle. There are people both inside and outside the Church who are more than happy to use sincere complaints about how the Church teaches what it teaches to fuel their complaints about what the Church teaches. I don't think that means that moderate critics ought to be silent or that their concerns are not legitimate. I just hope it explains the reaction of folks like me.
The Man-in-the-Middle Attack
This last section of my response is the most theoretical, but perhaps also the most important. It starts with a concept from cryptography. The man-in-the-middle attack is basically just what it sounds like: two people are trying to communicate to each other and a third party steps between them, intercepts the message, modifies it (possibly), and then sends it on. For example, if you're logging on to your bank and a hacker is trying to intercept your communication to steal your password, then he's trying to pull off the man-in-the-middle attack.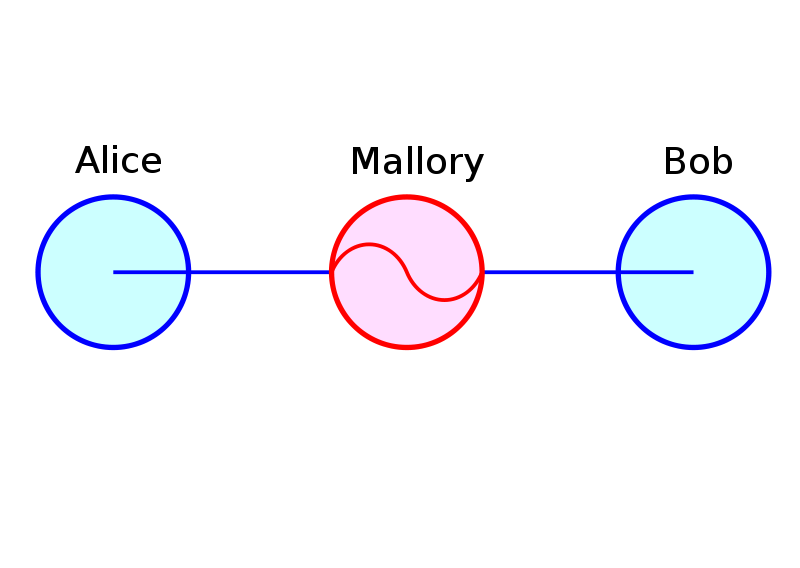 Let's imagine someone trying to pull of a man-in-the-middle attack to sabotage communication between the general authorities (at one end) and the members of the Church (on the other end). A silly example would be to try and hack into the Church's servers and modify the text of the Ensign so that what the GAs sent out and what the members received wasn't the same. That's a silly example because it would be so obvious (among other reasons). But what if, instead of hacking into the Church's servers, an adversary were to metaphorically hack into the minds of members of the Church and change the way they perceived certain words and phrases? In that case, the words the General Authorities used would not mean the same thing to their audience that they meant to the General Authorities. More importantly, however, the sabotage would be a lot harder to detect because everyone would be so busy arguing about what the "right" meaning of the terms was. The argument over who to blame, the leaders or the members, would obscure the deeper reality: someone had driven a wedge between the watchmen on the walls and the people they are there to warn.
What might this look like in practice? The most obvious examples is the way that professional counselors (like Parker) took Elder Callister to task for using the word "abuse" (when he called masturbation "self-abuse") in a non-technical sense. Not only did Parker do this, but Hanks followed suit: "Do not co-opt a clinical term used to describe things like ritualistic cutting or burning of the skin to describe masturbation." This is a fundamental misunderstanding of the way language works. Every specialized discipline in the world finds the need to invent new jargon and repurpose existing words from everyday language, but these technical terms are derived from the ordinary words and they are only valid within specific contexts. To argue that someone in a non-specialist outlet ought to be subject to specialized use of a term is not only irrational, it's impossible. This is because quite often the same word will get repurposed again and again by different specialties. Off the top of my head, the phrase "tipping point" has a perfectly understandable meaning in plain English, but it also has a more technical meaning in economics and another, different, technical meaning in catastrophe theory. There's a reason that Wikipedia had to invent disambiguation pages.
This example is too obvious to be a really powerful man-in-the-middle attack. The whole point of Parker's critique is to assert the dominance of her expertise by calling Elder Callister wrong. Later on, when it starts to become a matter of course that we should bow to expert terminology, it may start to function as a man-in-the-middle attack, but for now we're looking for a more subtle example. For example: Is it possible that the reaction to the "get the type of man they dress for" line is exacerbated because adherents of rape culture are actively looking for suspicious phrases? In other words, if you really believe in a political philosophy dedicated to unmasking sinister meanings behind otherwise ordinary terms, you're probably going to find them whether they exist or not. This is the same danger behind accusation of dog whistle politics. When you're accusing someone of something that is by definition hidden, how can they defend themselves? The reality is that anyone dedicated enough and clever enough is going to be able to find evidence of rape culture just about anywhere with only a little bit of effort and creativity.
This may seem like an academic quibble about linguistics, but the reality is that arguments about language are almost always really arguments about principles in the end. Without questioning the validity or sincerity of those who were hurt by Elder Callister's word choice, I simply want to raise the possibility that in figuring out who is to blame, we may want to consider those who actively encourage us to look for evil intentions behind every ordinary turn of phrase. To the extent that secular politics (from any end of the spectrum) start to change the way we perceive the words we hear, there's a risk that we're starting to lose contact with the General Authorities. We should probably make it a matter of conscious effort to set aside our political filters somewhat when listening to what they have to say.